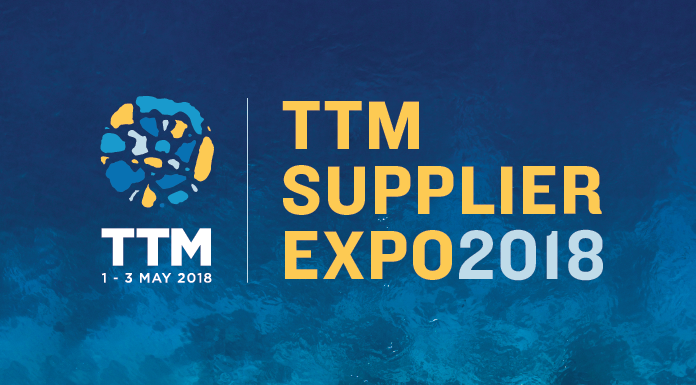 TTM Supplier Expo has been announced as part of the much awaited Travel Trade Maldives (TTM) 2018. The Expo is aimed to create a world-class platform for industry players to engage and connect with suppliers. Travel Trade Maldives (TTM) is to be held from the 1st to 3rd May 2018.
TTM Supplier Expo is set to see over 50 International and local tourism-related suppliers. According to organizers, visitors will be able to source all ranges of products and services required for hotel and resort operators in the Maldives. The Expo is directed with its range at professionals in the indoor and outdoor sector. It would give potential buyers an excellent opportunity to get an overview of offers for the industry. This would include accommodation, transport, catering, F&B related suppliers such as beds, benches, chairs, floor coverings, glass tables, hot tubs, lamps, plastic chairs, pools, slides, tiles, garden furniture and such.
Maldives is internationally renowned for its world-class tourism products. With over 125 resorts already in operation and 50 more planned by the Maldivian government to be operational before the end of 2018 clearly shows the need for a supplier engagement event hence, TTM Supplier Expo. TTM Supplier Expo will act as an innovative marketplace dedicated exclusively to industry professionals. This would be a complete event that promotes the entire value chain, capitalizing on the supplier side while promoting the dynamism of Maldivian demand worldwide.
"During the Inaugural TTM, we received requests from suppliers to take part in TTM. Due to high demand, we will be accommodating suppliers this time in order to cater for the resorts that are due to open up in the coming year. We believe that the supplier forum would be instrumental for these properties as well as currently running properties to source their daily needs up to improving their wine list. "Dr Hussein Sunny Umar, Chief Operating Officer at Maldives Getaways, told speaking to Corporate Maldives Exclusively.
TTM Supplier Expo is to be held as part of the first and only international travel trade show in the Maldives TTM. Travel Trade Maldives 2018 will include the first-ever Guesthouses Expo, Dive Expo as well as the newly added TTM Supplier Expo. TTM 2018 will still include the Hotelier Summit as well as the one on one prescheduled meetings component.
The first edition of TTM was concluded on July 13th, 2017 with business contracts worth over USD 1 billion was discussed during the two-day travel trade show. More than 100 hotels and resorts took part as well as 150 travel agents and tour operators with over 3000 meetings conducted. TTM 2018 has been extended up to 3 days in order to cater to more components and meeting slots.