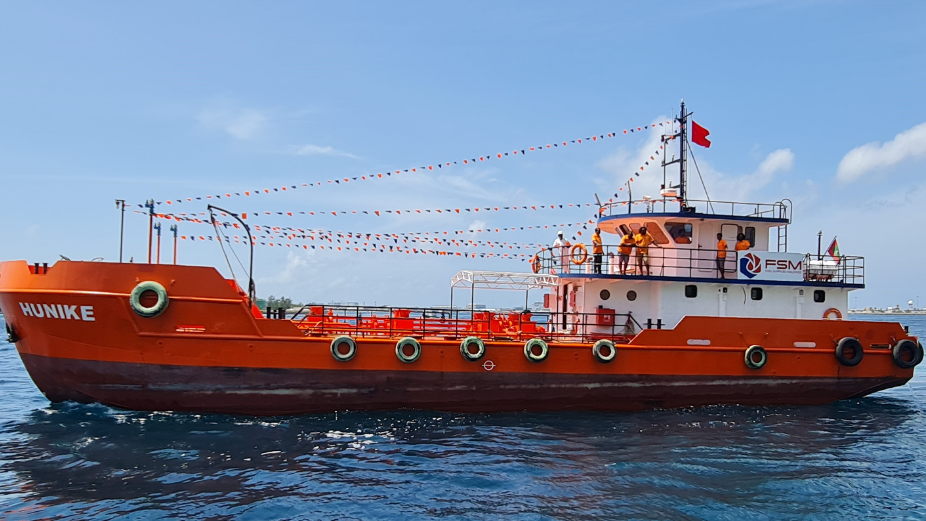 Fuel Supplies Maldives (FSM), has added two new barges to its fuel carrier fleet.
The company has contracted an Egyptian company in 2019 to build for new barges to add to its fuel carrier fleet. Tow of these barges were brought to the Maldives at the end of last month.
The newest member of our vessel fleet, MV Hunike being loaded at Funadhoo fuel terminal to get ready for its maiden voyage. pic.twitter.com/UBoSzAFxuW

— FSM (@FuelSuppliesMv) May 26, 2022
Managing Director of FSM, Mohamed Qasam stated that the new barges have joined the fuel supply operations of FSM. Qasam stated that the new barges are able to carry 260,000 liters of fuel at a time. He mentioned that the new barges will have a significantly increased capacity of the company's fuel supply operations in the country. He also disclosed that two more barges are expected to arrive in the Maldives within the next two months.
The new barges added to FSM's fleet have been named MV Hunike and MV Bureki. The two barges will join a fleet of 18 barges used to supply fuel to the atolls.