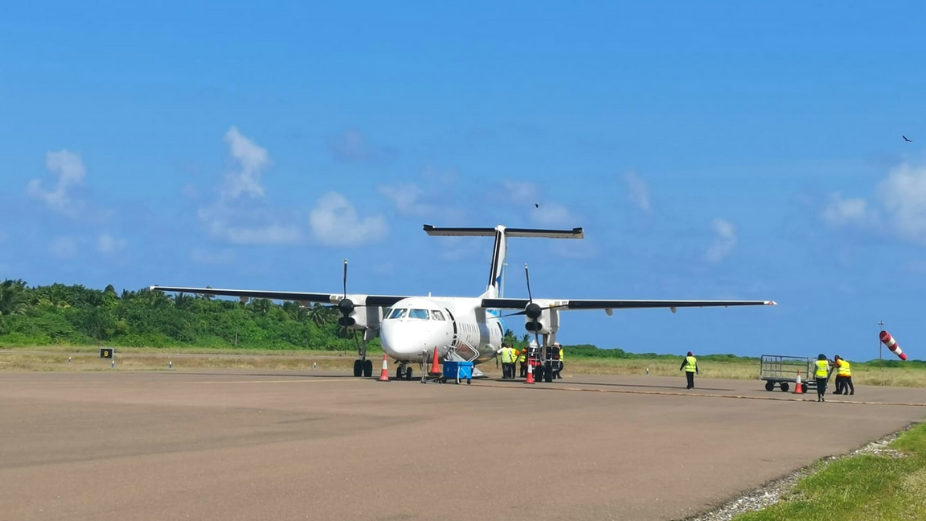 Minister of National Planning, Housing and Infrastructure, Mohamed Aslam stated that the government targets to open two out of the six airports which were announced last December by the end of this year.
In December, the government had announced the development of HDh. Makunudhoo, Dh. Bilehfahi, B. Thulhaadhoo, Th. Vilufushi, F. Magoodhoo and in R. atoll.
In response to Vilufushi MP Hassan Afeef's enquiry on Wednesday's parliament sitting regarding the project progress, Minister Aslam responded that the ministry has received the proposals for all six airports, however, the agreement stage has not been reached yet.
Moreover, the minister voiced that an agreement has been signed to dredge land to build the airport in Magoodhoo. Although the project agreements have not been signed as of yet, he assured that the government has been utilizing the state budget in order to accomplish as much of the projects as they possibly could. To this he added, two airports are to be opened later this year and the land reclamation for Magoodhoo Airport will be completed by the end of the upcoming year. 
The ministry in December announced plans to seek financial assistance for the development of domestic airports worth USD 133 million (MVR 2 billion) under the 'cross-subsidy' model in six islands of the Maldives.