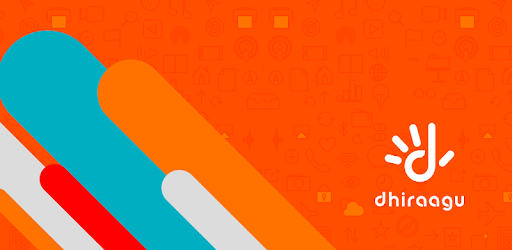 Dhiraagu has announced that the highly-anticipated UFC 243 main card event will be live on DhiraaguTV.
DhiraaguTV customers can catch the exciting match live on TV or via DhiraaguTV app for mobile devices on Sony Ten 2 HD, Sony Ten 3 HD and Sony Six HD.
The first match went live on 6th October 2019 at 7 am while the second match is expected to go live on 13th October at 5 am where Joanna Jedrzejczyk will go against Michelle Waterson.
Dhiraagu has stated that timings for all future UFC events will be updated on Dhiraagu social media platforms.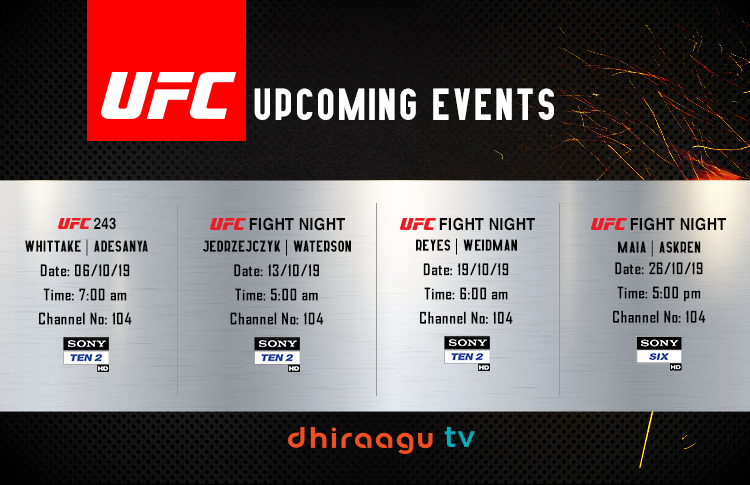 UFC is one of the events that has grown in popularity in the Maldives is Ultimate Fighting Championship (UFC)—the world's premier mixed martial arts event with more than 300 million fans worldwide including 70 million social media followers across all its digital platforms. There are 40 UFC live events annually and consistently sell out some of the world's most prestigious arenas.
DhiraaguTV is one of the most comprehensive sports entertainment providers in the Maldives with a wide variety of sports channels. The company strives to provide customers with the best premier sporting events and recognize the potential in bringing new and exciting events to meet the demand of young audiences.