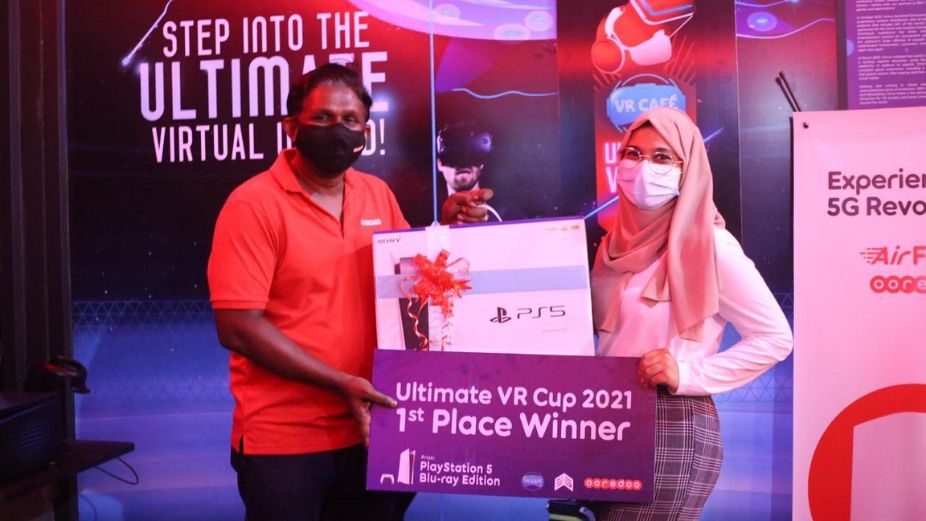 Maldives' first ever VR tournament, Ultimate VR Cup 2021 has come to a close. Powered by Ooredoo 5G, it was carried out by telecom giant Ooredoo Maldives in partnership with E2S Gaming and VR Cafe'.
Taking place at VR Cafe', the tournament was held from 17th to 31st January 2021. While it was open to participants of all ages, over 250 individuals registered for the tournament.
Participants of the tournament played a VR game called "Beat Saber". It was organized in a way whereby two players would compete, and the winner would move on to the next round.
The first-place winner, Raufa won a Sony PlayStation 5, and the runner-up, Miuwan was awarded an Oculus Quest 2 Headset. The second runner up of the tournament was Moosa, who received a voucher worth MVR 1000.
Ooredoo Maldives has expressed that it looks forward to carrying out more tournaments with E2S Gaming and VR Cafe' in the future as well.