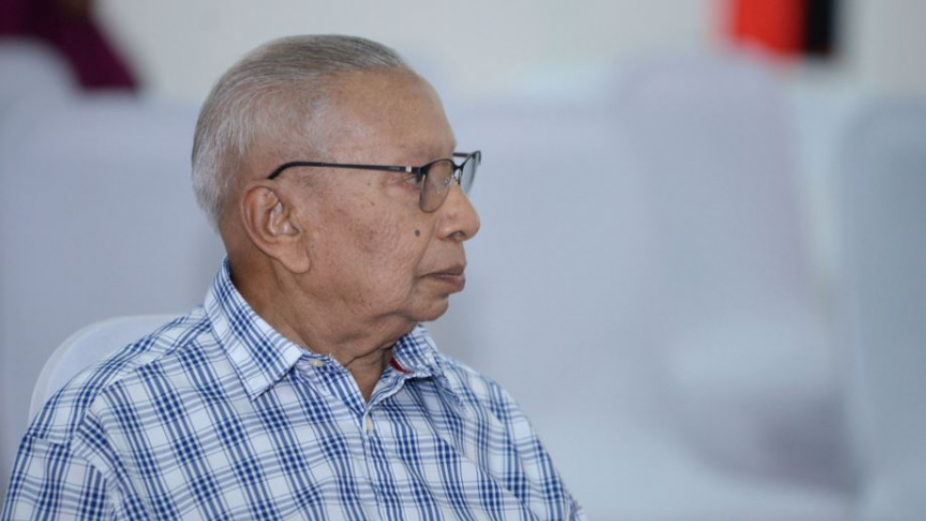 State Dignitary Umar Zahir, recipient of the Order of the Distinguished Rule of Izzuddin, passed away on Monday afternoon. The late Umar Zahir, 85, passed away while being treated at Dharumavantha Hospital. Following his passing, President Ibrahim Mohamed Solih declared that the National Flag be flown at half-mast in mourning for three days from December 21-23, 2021.
The Late Umar Zahir served the nation in various capacities for over 49 years, amongst them senior positions in the Prime Minister's Office, the President's Office, the Ministry of Home Affairs, Malé Municipality, and Majeediyya School. He was revered for his contributions in different sectors, where he held top positions, serving as the Minister of Home Affairs and Social Services, the Minister of Home Affairs and Sports, and the Minister of Construction and Public Works, among others. The late Umar Zahir was also a Malé constituency Member of Parliament, Special Advisor to the President, and Senior Minister in the President's Office.
The late Umar Zahir is celebrated for his unwavering commitment and contributions in the service of the public. Some of the significant projects undertaken under his leadership include the reclamation of Thilafushi Island, contributions during the initial reclamation phase of Hulhumalé, and various phases of the road development project in Malé.
In recognition of his many contributions to the nation, the late Umar Zahir was awarded the Order of Distinguished Rule of Izzuddin in 2008.