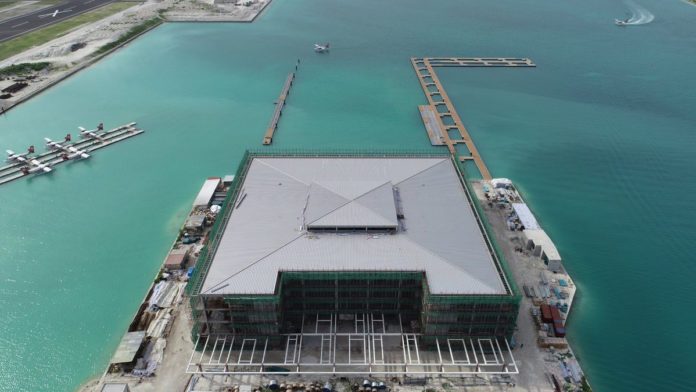 The special audit done on the new seaplane terminal indicate that maximum profit can be generated under the Maldives Airports Company Limited's operation.
An audit report was conducted on the USD 40 million (MVR 616 million) worth project, regarding the leasing of the new seaplane terminal being developed by MACL. The complaints were put forward through the Public Accounts Committee who are reviewing the case.
MACL has denied all allegations regarding the case where news circulating says that MACL intends to lease the new seaplane terminal operations to leading seaplane operator, Trans Maldivian Airways (TMA).
MACL has said that the terminal will be utilized by all seaplane operators, to ensure that each company bears the fruit of the operations.
While TMA has the largest share in the seaplane market in Maldives, other seaplane operators include national carrier; Maldivian, Villa Air Flyme and newcomer; Manta Air.
The Audit Office and the Public Accounts Committee haven't yet disclosed the findings of the report on the case.
However, a source has revealed that the report contains 4 different approaches on how the new seaplane terminal can be operated. These include; MACL to operate the new terminal and to lease plots for all the operators.
According to other local seaplane operators, giving the new seaplane terminal to TMA will have a negative impact on the competition.
The current terminal is managed privately by seaplane operators with plots leased out by MACL separately to each for USD 9 (MVR 138) per square feet.