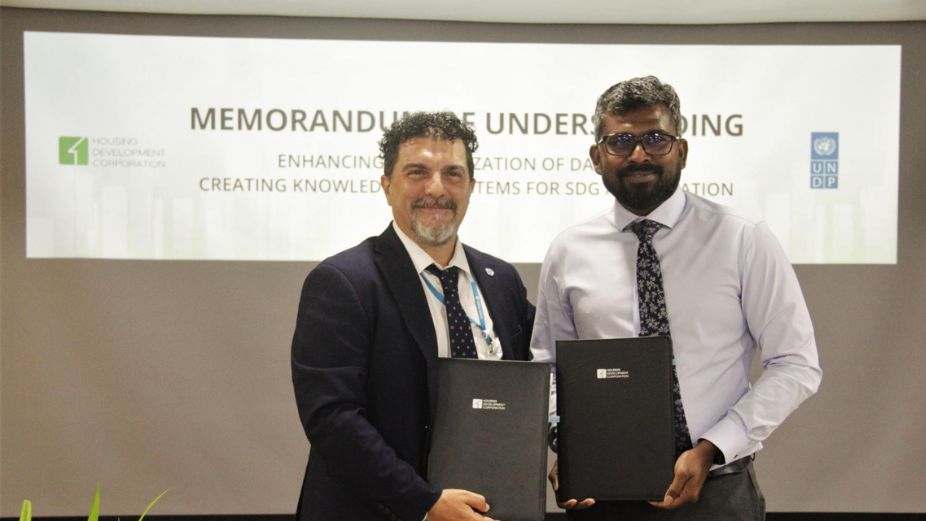 The United Nations Development Programme (UNDP) in the Maldives represented by Resident Representative Enrico Gaveglia, and Housing Development Corporation Limited (HDC), represented by Managing Director Ahmed Athif has signed a Memorandum of Understanding (MoU) to establish a value-added joint effort in enhancing the utilization of data and creating knowledge ecosystems for SDG acceleration.
The MoU reaffirms the concrete partnership between the two entities, building on several areas of support over the years. This latest collaboration will focus on enhancing the research and development function of HDC and establishing innovative ways to develop Hulhumalé as a smart and sustainable city.
The MoU specifies two main priority areas of cooperation under this joint effort, including:
Conducting socioeconomic research and strengthening data management and analytics of HDC in alignment with the targets for SDG 11 – Sustainable Cities and Communities.
Convene and facilitate evidence-based policy-practice exchanges between HDC and regional urban cities to create a learning ecosystem.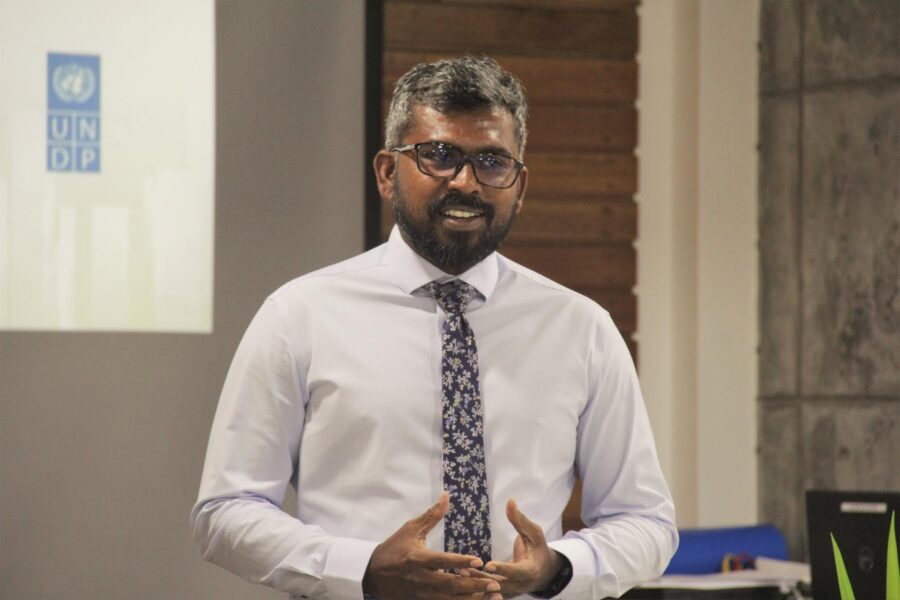 Signing the MoU on behalf of HDC, Managing Director Ahmed Athif said, "We are invested in expanding on the social dimensions of our work. In doing so, we will strongly align our strategy with the Government's plans."
With the signing of the MoU, UNDP's support to HDC will be enhanced by bringing together its extensive global and regional expertise in developing data-driven, innovative research capabilities.
"UNDP is pleased to extend our support to HDC's mission to engineer a social layer in pair with its critical infrastructure and economic mission to create a more resilient, just, equitable and sustainable city and community in Hulhumalé," said Enrico Gaveglia, UNDP Maldives Resident Representative, speaking at the signing ceremony.