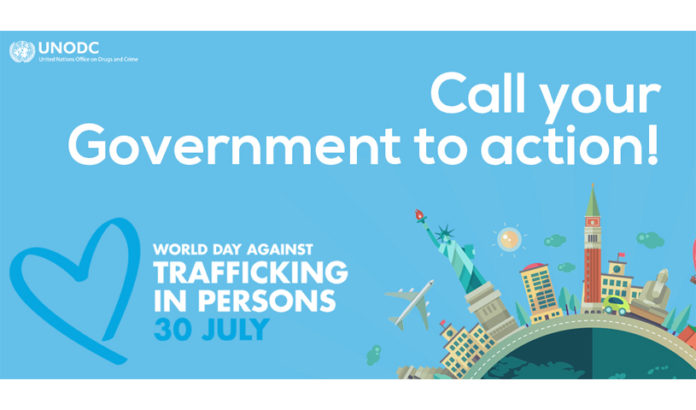 On the World Day against Trafficking in Persons, the United Nations (UN) calls on the international community to urgently step up responses to the trafficking of children and young people, who make up one-third of all victims worldwide.
Human trafficking is an action or practice of illegally transporting people from one country or area to another, typically for the purposes of forced labor or sexual exploitation.
This has become a global issue where it is the 3rd most profitable crime after Illicit drugs and arms trafficking. People become victims of human trafficking lured by fake promises and deceit.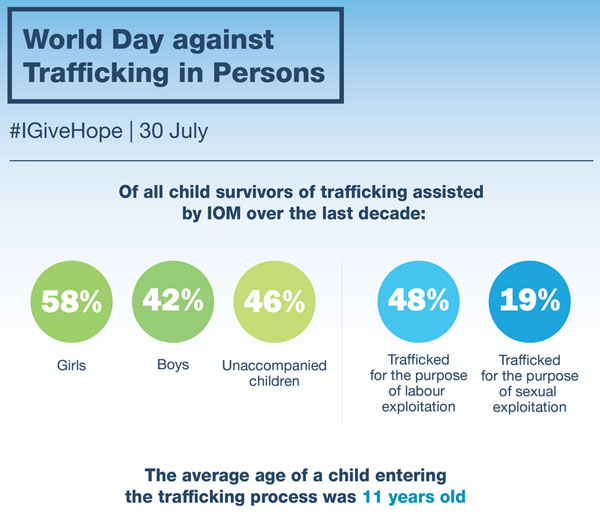 Releasing a statement ahead of the Day, UNODC's Executive Director Yury Fedotov painted a bleak picture: "Humanitarian crises and armed conflict have left children and young people at greater risk of being trafficked. The perils are compounded further still when children and young people are on the move, often separated from their families."
This year UNODC is focusing on highlighting the importance of Government action in the interest of victims of trafficking and to also create awareness and educate people in order to prevent this heinous crime. The Office is also helping to ensure that child victims become survivors through the UN Trust Fund for Victims of Trafficking.
UNODC is a global leader in the fight against illicit drugs and international crime. Established in 1997 through a merger between the United Nations Drug Control Programme and the Centre for International Crime Prevention, UNODC operates in all regions of the world through an extensive network of field offices.