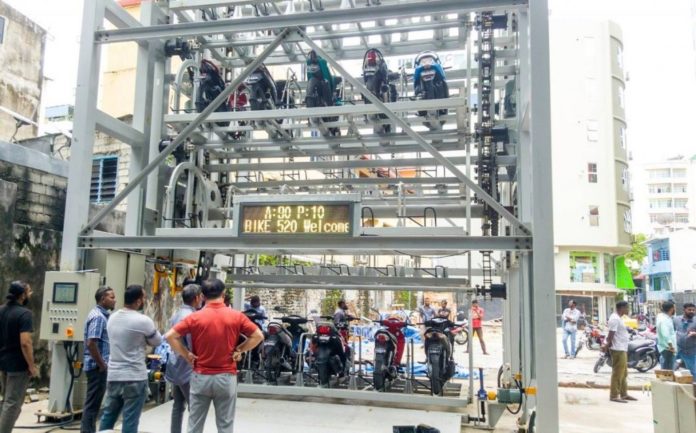 One of the main aims of the government is to have "Parking Free" roads in Male'. Hence, through Housing ministry, several solutions have been planned including blocking certain roads for vehicles and parking zones at some places which failed within one year.
The Housing Minister, Dr Mohamed Muiz has then outlined his thoughts to use smart parking systems in a city like Male' with the scarcity of land. Therefore, during March 2016, the government signed a contract with State Trading Organisation (STO) where 10 systems will be brought for cars with another 10 systems for motorcycles.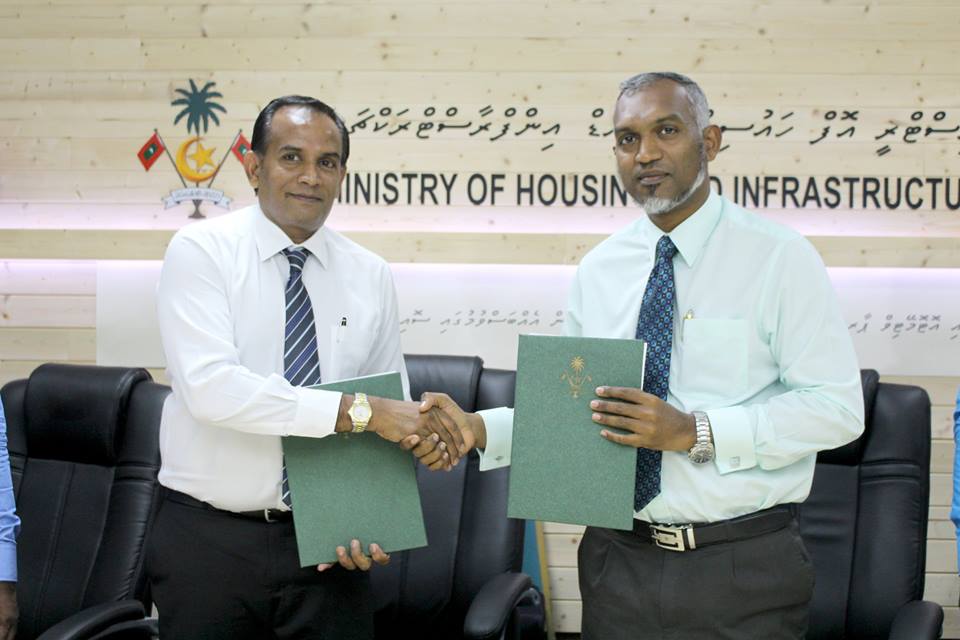 The systems were to be placed at various locations including the land near Velanaage, Heenaamaage land and Hulhumale' terminal where there is high traffic. The systems were to be maintained by the Housing ministry after being installed by STO. The financial details of the project have not yet been revealed neither included in the government budget of 2016 despite the inauguration of the project with the contact being signed officially.
The first system specialised for cars was installed in the land near Velaanaage during January 2017 which was operational during July 2017. The second system for motorcycles was installed and tested on Heenaamaage location during September but not used for parking.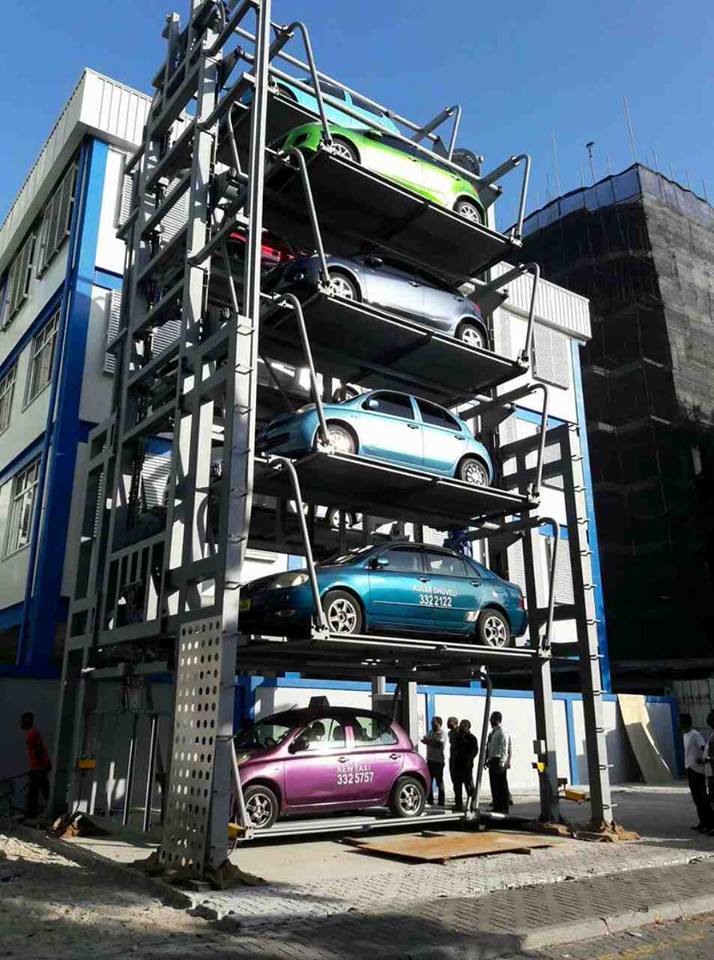 A car parking system was also planned to be installed at Henaamaage land which was however not completed and may not even be used even after completion while the system near Velaanaage is also not used. Another system was also planned to be installed near the food courts next to IGMH which has also come to a halt currently.
The smart parking systems so far have been a nuisance. The efforts of the Housing Ministry to solve the traffic congestion issue in Male' has not been successful. The concept may be suitable for Male' city. But, the concepts used by the Ministry did not work out well. Such a system is currently in use at ADK Hospital which took lesser days for installation and so far has been successful without any issues.
An official also outlined that several parts of the imported systems did not match with other parts where several systems were not even installed. And, the installed systems did not function accordingly. The systems were to be designed to even accept parking fees which were also not included in the design of imported systems. Hence, all systems have been a waste which might have cost the government in millions.