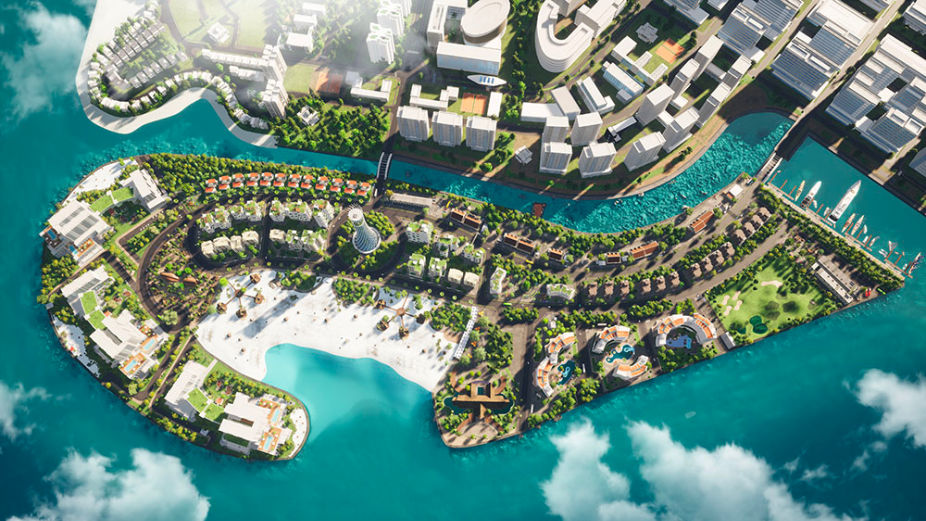 Over the past five decades, the Maldives' tourism industry has flourished and evolved at an unprecedented rate, cementing the nation's name as the globe's leading destination. What was once known as a small fishing archipelago is now renowned the world over for its idyllic beaches, crystal clear waters, and ultra-luxe properties emerging by the dozen.
While the one-island-one-resort concept has proven highly successful, new entrants to the market are toying with the idea of 'integrated tourism' as an equally viable model. As such, in an effort to diversify the Maldives' evergrowing tourism sector, Housing Development Corporation (HDC) has disclosed plans to launch an integrated tourism megaproject in Hulhumale Phase II, dubbed 'Urban Isle'.
Positioned to offer something for everyone, Urban Isle is situated in the north of Hulhumale', separated from the rest of the city by a water canal. Located close to the Sheraton Full Moon Resort, a 1,03,421 square metre footprint of land has been set aside for the Urban Isle project, which aims to stimulate various types of tourism.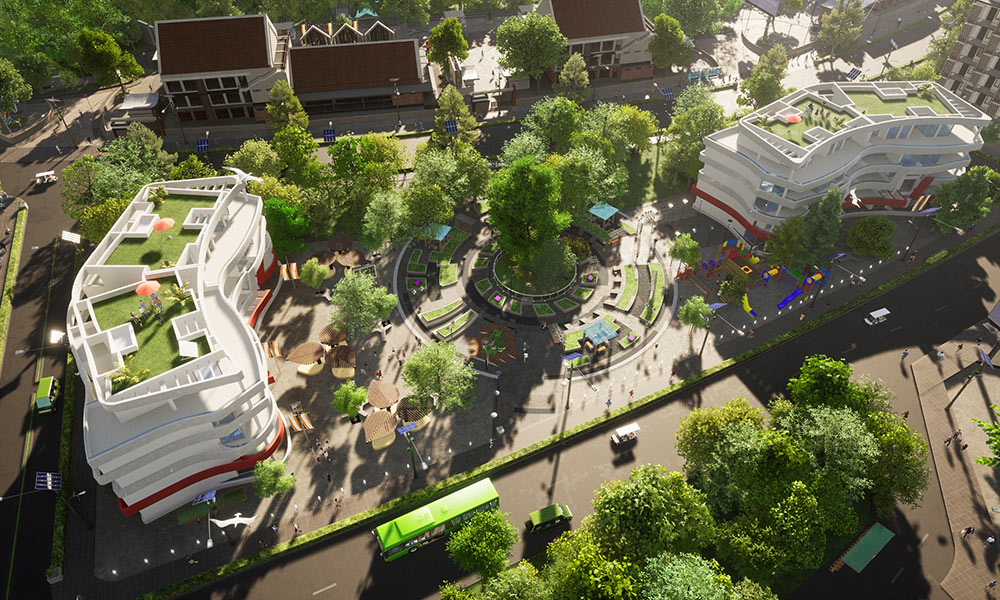 The Urban Isle project is to be developed independently of the Hulhumale' development project. It consists of the following:
Three medium-sized, 10-storey hotels — an area of 19,103 square metres
Three high-end, 10-storey hotels – an area of 50,681 square metres
Four 8-10-storey city hotels — an area of 2,850 square metres
21 six-storey guesthouses – 9,224 square metres of land
11 three-storey luxury villas – an area of 5,083 square metres
10 plots for construction of serviced apartments in 8-12 storey towers – 7,006 square metres
Nine plots of land – 9,474 square metres for business development
The integrated tourism island presents an expansive range of properties to invest in. The island welcomes every type of traveller, from international and domestic visitors, to budget travellers and those seeking an extravagant stay. The properties are positioned to offer short-term stays for transit purposes, as well as long-term stays for residents and digital nomads.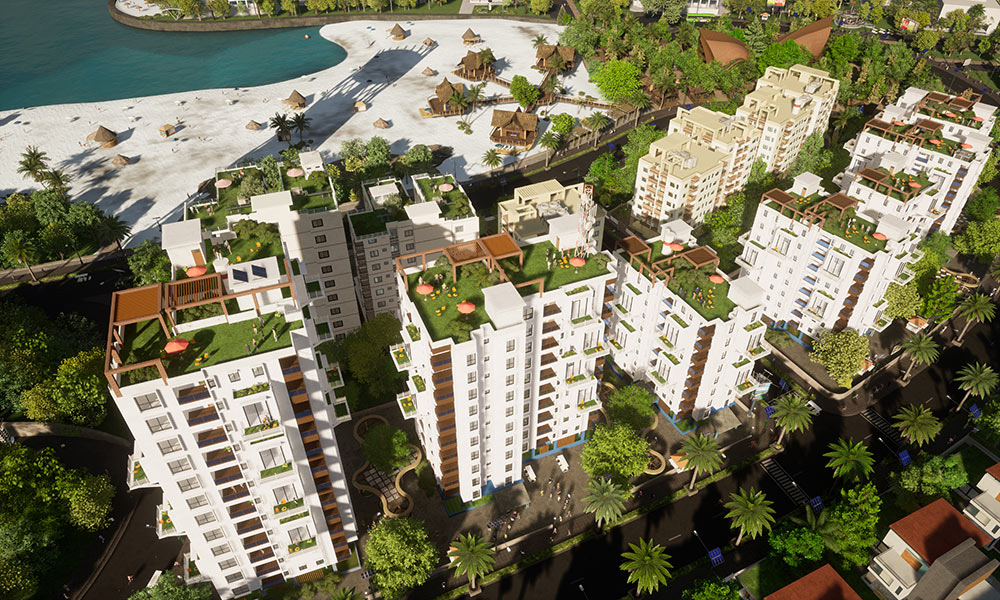 What's more, the commercial spine of Urban Isle is set to add value to the visitor experience by offering complementing amenities. The commercial spine itself offers many investment opportunities. The development will include over 30 outlets, offering visitors both international and local retail and dining experiences.
The business models proposed by Urban Isle include the lease model, fixed lease model, and JV model. Investor proposals are not restricted to any model, and investors have the opportunity to propose any business model.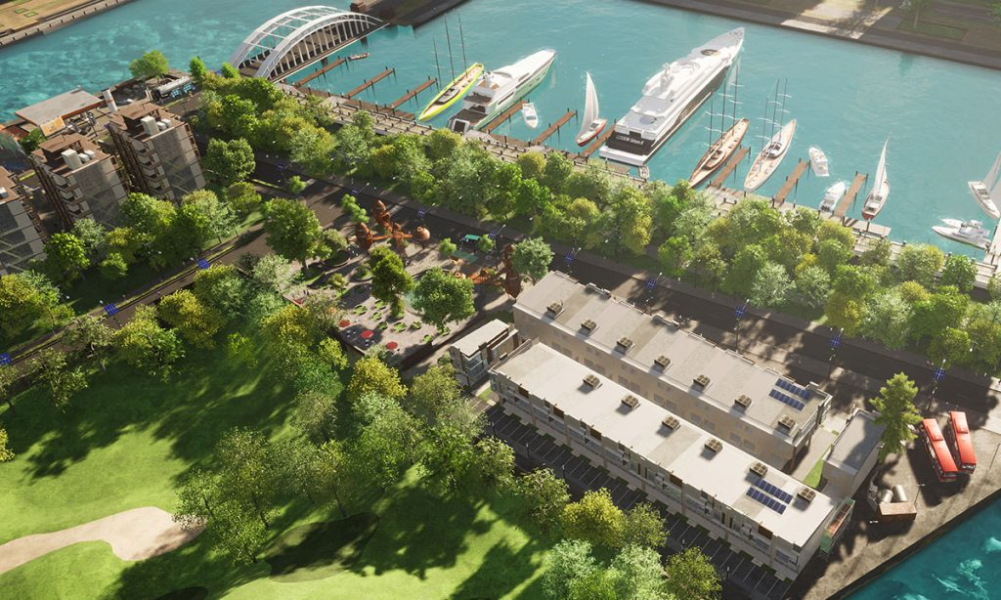 There is a number of benefits for investors, including:
No restrictions on the repatriation of profits and capital proceeds
Provision of a legally backed investment guarantee
Long-term lease and grace period for investment recovery
Ease of accessibility – land connectivity to Velana International Airport and Malé
High demand for transit tourists in the region
Island-wide utility network
Green transportation throughout the island
Open Access Network
Smart infrastructure
Sustainability (Building research establishment environmental assessment method (Breeam) and green network)
Not only would Urban Isle benefit investors and visitors, but it would also propel the Maldivian economy forward by creating job opportunities and driving infrastructure development in the region, thereby raising the standard of living overall.
For more information about this exciting project, visit https://urbanisle.com/