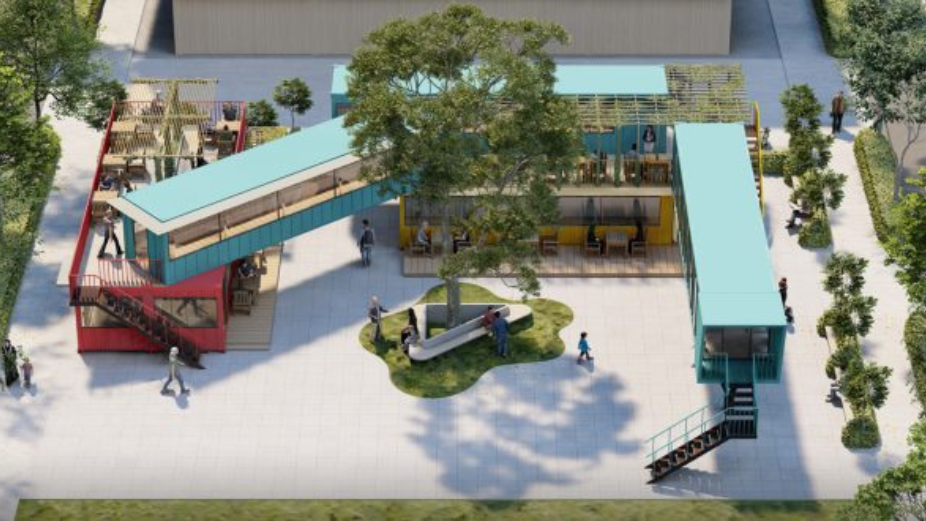 Urbanco has announced the availability of two premium commercial spaces for rent at its container park in Hulhumale. The unveiling of these spaces marks a significant opportunity for entrepreneurs and businesses seeking a prime location for their cafe and fast food ventures.
The ground floor of the container park will be allocated a 1,188-square-foot container for the fast food outlet, while the cafe will occupy a 1,165-square-foot container, ensuring ample space for both businesses to flourish. These properties will be made available for a period of five years, offering a stable and secure environment for entrepreneurs to establish and grow their ventures.
Urbanco has set the initial rent at MVR 15 per acre for the first year, with subsequent years priced at MVR 25 per acre for the remaining four years. This competitive pricing structure presents an attractive opportunity for aspiring entrepreneurs to establish their businesses in a vibrant and growing commercial hub.
Interested parties looking to operate cafes and fast food outlets must submit a bid security payment of MVR 5,000 alongside their proposals. The deadline for proposal submissions is the 28th of this month, and the opening of bid proposals will take place on the same day from 13:00 to 14:00 at the prestigious Urbanco Exhibition Centre.
Urbanco has ambitious plans to develop a total of five distinctive locations within the container park, located behind the renowned Redwave megamall. In addition to the cafe and fast food outlet, two co-working spaces and a collaborative room are also available for lease. This diverse range of commercial spaces caters to the evolving needs of businesses and individuals seeking a dynamic and innovative working environment.