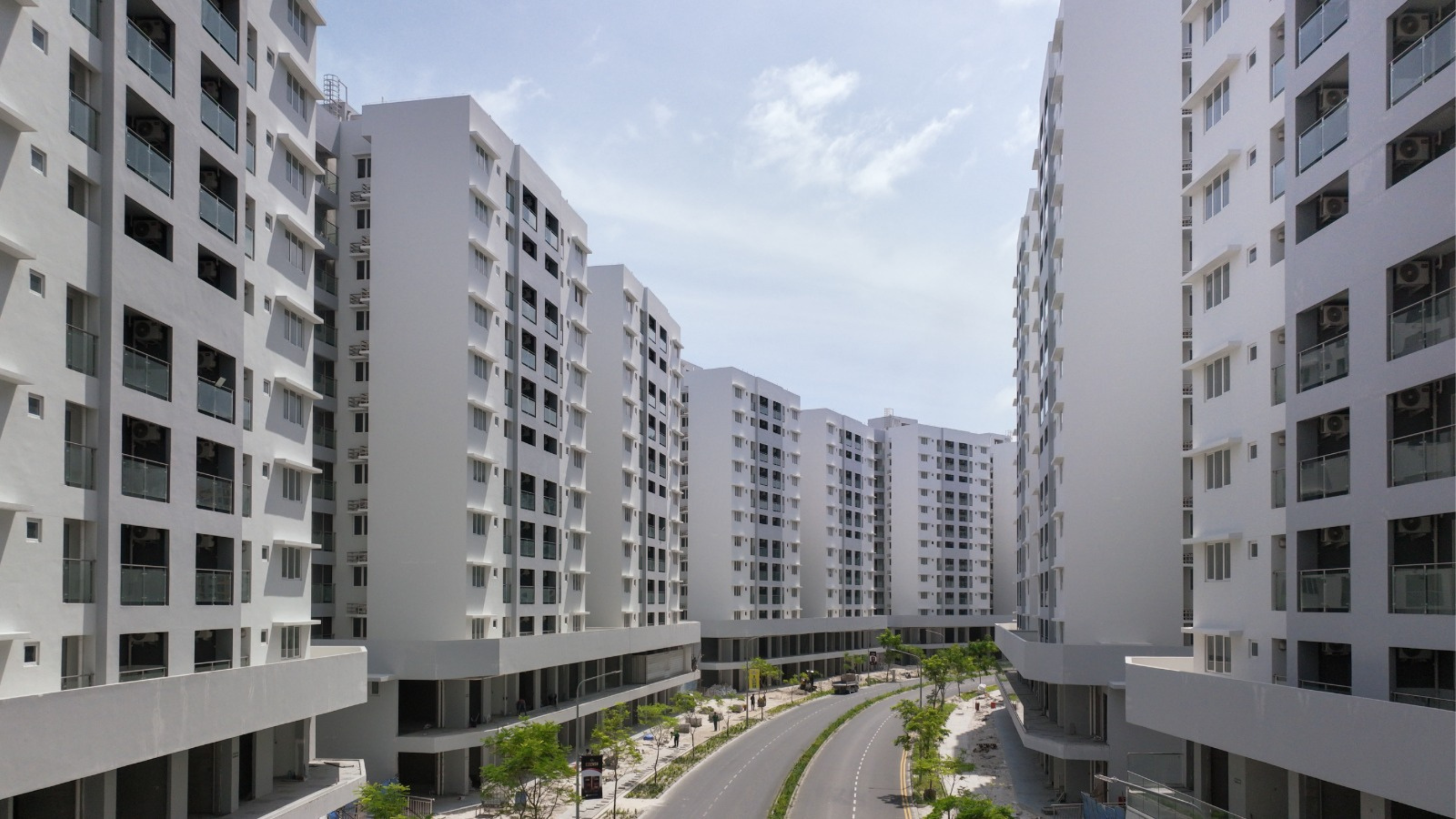 Urbanco has decided to open doors for potential buyers interested in the unsold units of the Vinares housing project located in Hulhumale' Phase II.
The Vinares project boasts 1,344 three-bedroom flats distributed across ten towers, each rising to a height of 13 storeys. A recent statement by Urbanco revealed that, based on their assessments, a number of flats are expected to remain unclaimed even after considering the applications from interested purchasers.
Urbanco further clarified, "After finalising the flat-related processes by the end of this month, we will not be proceeding with applications from those unable to meet their financial commitments or those who fail to attend the allotment session."
According to the announcement, the sale of these unsold units is slated to commence on 5th November. When applications for the Vinares flats were initially opened, the project attracted a total of 1,413 applicants. Every tower in the Vinares initiative offers three-bedroom flats available in four distinct designs: marina view, inner view, outer view, and standard view.
The interest rates for long-term payment plans have been reduced from 9% to 6%. This rate cut translates to a saving of approximately MVR 1.2 million for those opting for a 25-year payment plan.