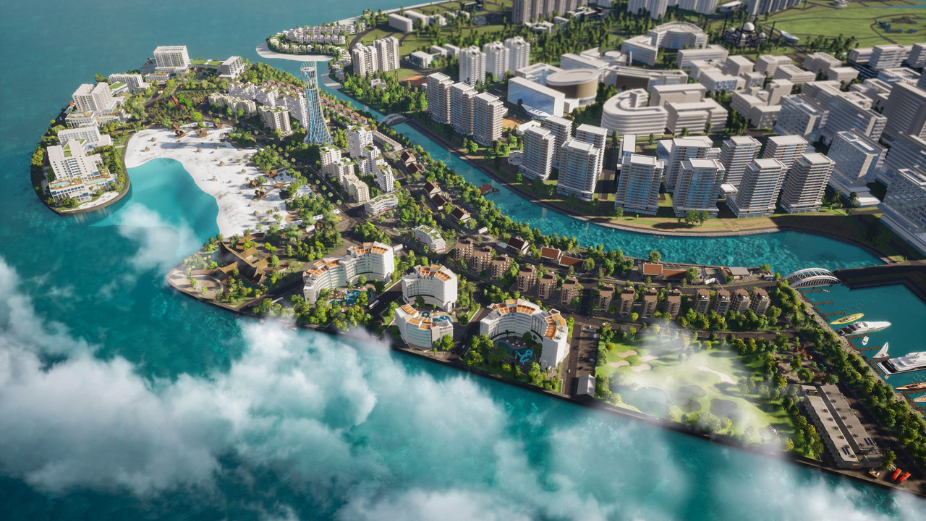 Urbanco has invited interested entities to submit Expressions of Interest (EOIs) for the development and operation of boutique hotels under its Urban Isle initiative in Hulhumale'.
This July, Urbanco introduced plans to allocate seven distinct plots specifically for boutique hotel enterprises. As of now, three of these plots are being reopened for lease. Parties keen on participating have until 1 October to put forth their EOIs. They can apply for up to two plots, though each plot necessitates a separate EOI submission. In instances where multiple EOIs are received for a single plot, Urbanco will conduct a closed bidding session with all interested parties.
The Urban Isle project, inaugurated last November, is situated on Hulhumale's northern side, an area earmarked for tourism development. It's designed to function as an independent tourism island, forging vital connections between Male' City and the nation's primary economic centre. Spanning 23 hectares, the project promises diverse accommodation choices and a range of other amenities. Urbanco has laid out multiple business structures for potential investors, including the traditional lease, fixed lease, and joint-venture models.
Urban Isle stands as a prominent investment opportunity for both local and international businesses. Poised to significantly bolster the Maldivian economy, the project not only amplifies the tourism and real estate sectors but also presents fresh prospects for small to medium-sized businesses in the region.