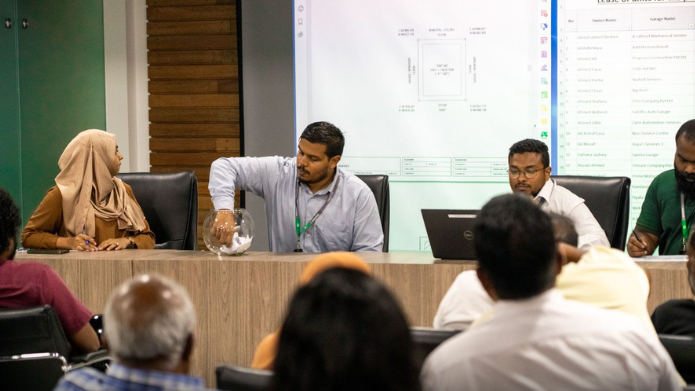 Urbanco drew a raffle to determine the recipients for the relocation of garages operating in Male' city to Hulhumale'.
The initiative aims to enhance safety and provide better business opportunities for garage owners. A total of 190 applicants have applied for the 23 available.
To ensure transparency and accuracy in the selection process, Urbanco conducted a survey to verify the information provided in the application forms. Special attention was given to garages serving four-wheelers, according to the corporation.
The allocated plots in Hulhumale' range in size from 1,297 square feet to 1,447 square feet. The corporation said that the positive response received from the initial offering has encouraged Urbanco to consider opening more plots in the future.
This expansion aims to address the challenges and risks associated with running garages in Male' city, providing additional opportunities for garage owners to relocate.