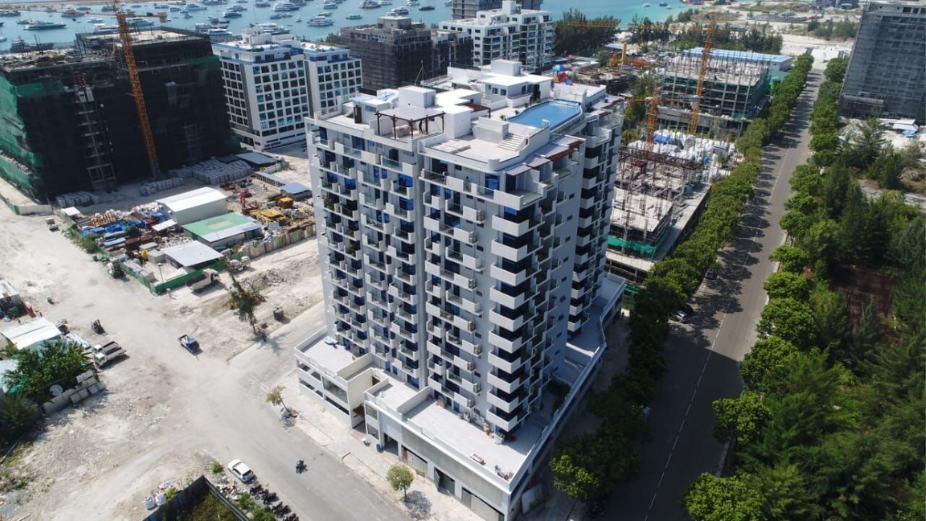 Urbanco has recently initiated the bidding process for the sale of five prestigious plots of land in Hulhumale, offering an exceptional opportunity to build luxury residential flats. The bidding deadline has been set for the 17th of next month, with the bid opening scheduled on the same day.
These exclusive plots are strategically located, with two of them situated in front of the Hulhumale Ferry Terminal and the remaining three adjacent to the Dhiraagu Hulhumale office. The land details for the interested parties are as follows:
Lot 10322 – 25,660 square feet
Lot 11808 – 24,961 square feet
Lot 11809 – 24,652 square feet
Lot 11828 – 20,727 square feet
Lot 11829 – 23,229 square feet
Urbanco's proposal envisions the development of 2+1 (1,000 sq ft) and 3+1 (1,300 sq ft) bedroom apartments on these plots. Each apartment is thoughtfully designed to encompass a spacious living room, a fully equipped kitchen/dining room, a laundry area, and a balcony for the residents' comfort and leisure.
For interested bidders, it is essential to note that the submission of the land purchase proposal requires a bid security which is yet to be specified by the company.
As the bidding process commences, various real estate developers and investors are eager to seize this opportunity to create luxurious living spaces in one of the most sought-after locations in Hulhumale. The new residential flats promise to enhance the urban landscape while catering to the growing demand for upscale living options in the region.
Interested parties are encouraged to carefully review the information sheet provided with the official announcement to ensure compliance with all necessary guidelines and procedures during the bidding process. With Urbanco's reputation for delivering quality developments, the prospect of owning or investing in these prime plots is undoubtedly an appealing proposition for those in the real estate market.
Featured Cover Image by: Raincrest Residence