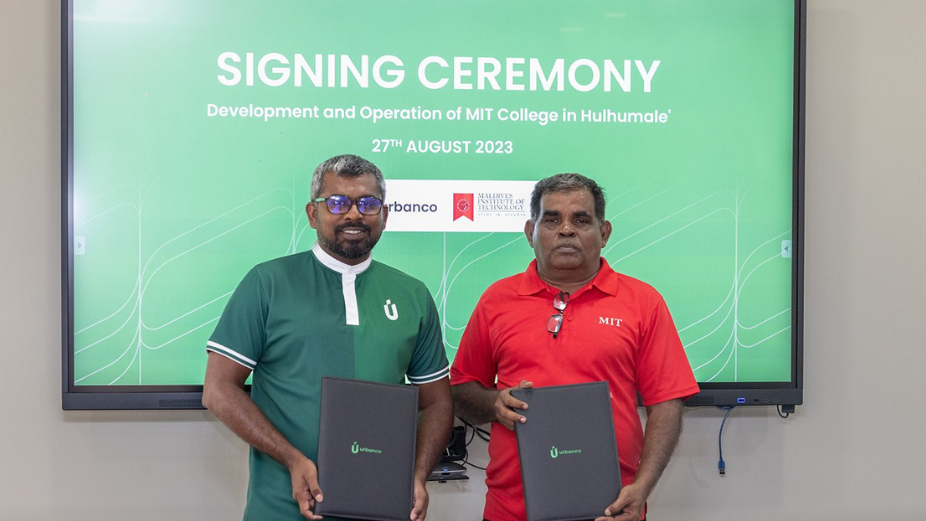 Urbanco has formed a significant partnership with the Maldives Institute of Technology (MIT) to set up a state-of-the-art 6-storey college in Hulhumalé.
This collaboration is set to bolster educational opportunities in the region, providing students with access to top-tier resources.
Both parties anticipate that the establishment of the new college will have a profound positive impact on the community, marking yet another stride in Hulhumalé's journey of educational and infrastructural growth.
The Housing Development Corporation initially launched Urbanco as its official brand name, showcasing a revised vision and direction for the company. The company now stands as the primary urban development ally of the government.