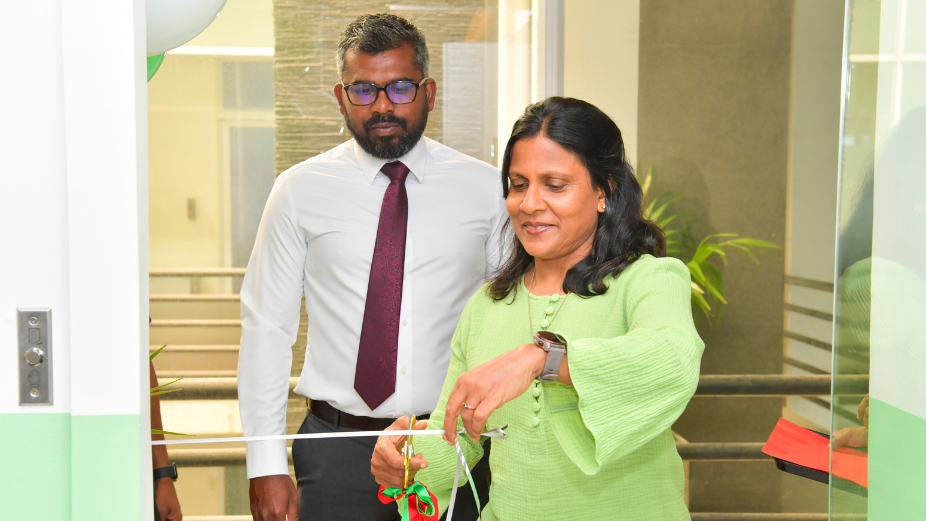 Today, Urbanco unveiled its 'Childcare Space' at the company's Hulhumalé head office, with First Lady Fazna Ahmed in attendance.
Located on the second floor of Urbanco's headquarters, this initiative showcases the company's approach to supporting its staff and their families. After the inauguration, the First Lady spent time with the children of Urbanco employees using the facility.
The 'Childcare Space', catering to children aged between three and ten, is overseen by three professional caregivers. This complimentary service, available to all Urbanco employees during standard working hours, underlines the company's focus on promoting a balanced work-life environment.
Aligned with the administration's objectives, Urbanco's latest venture highlights the significance of social stability, women's empowerment, and strong family connections. It offers peace of mind to employees, ensuring their children are well-cared for as they work.