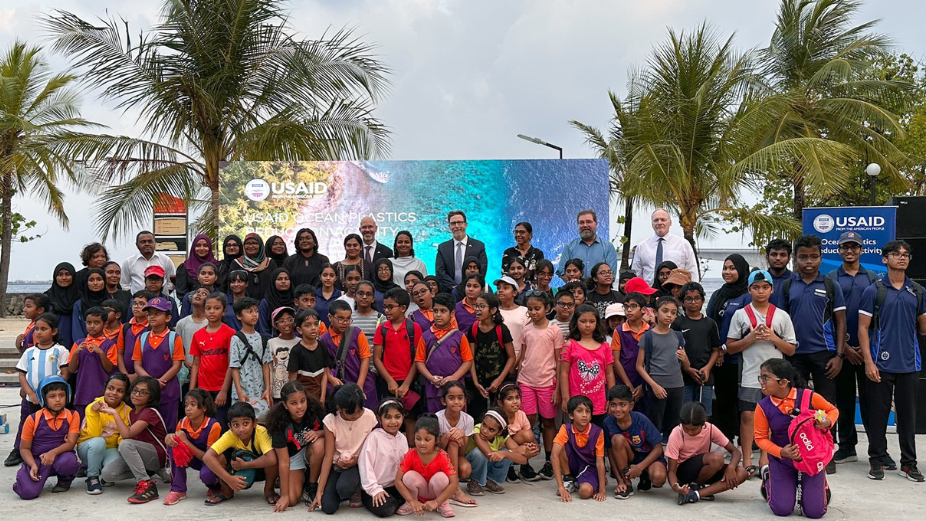 On 8th March, 2023, the United States Mission to Maldives, USAID Sri Lanka and Maldives Mission, and the American Center – Malé collaborated to launch the USAID Ocean Plastics Reduction Activity in the Maldives. The event started with a beach cleanup in the vicinity of the Artificial Beach, followed by a launch event on a stage on the Artificial Beach.
The USAID Ocean Plastics Reduction Activity is a five-year project with a budget of $5,737,111.75. Its objective is to reduce environmental plastics by decreasing plastic inputs and improving integrated solid waste management (SWM) practices in Maldives and Sri Lanka. The project will focus on ocean plastics pollution, promote the 3R principles of reducing, reusing, and recycling, and improve government capacity to manage the use and disposal of plastics.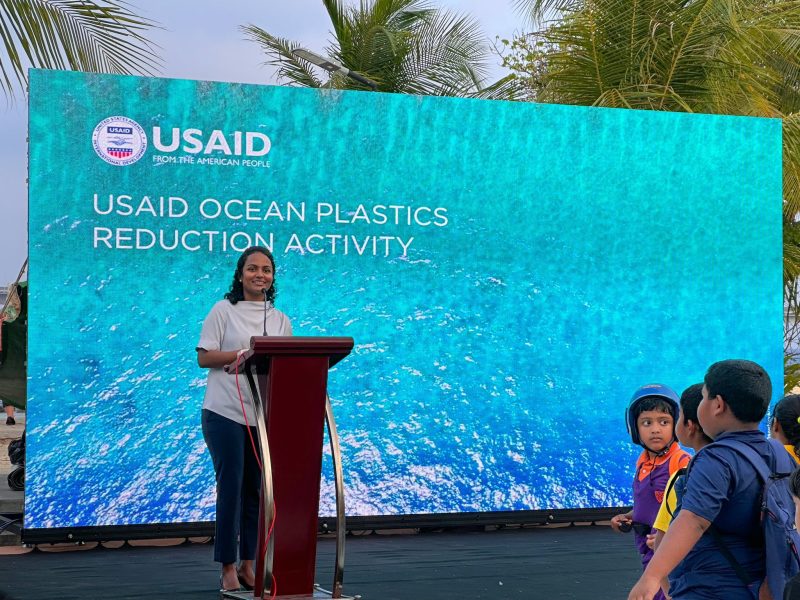 The project's approach is to maximize impact by combining proven and innovative solutions from government, donors, industries, and local initiatives. It will partner with a variety of local groups and focus on strengthening the entire waste management and environmental protection system at the national, atoll, and island levels through targeted activities. The project's objectives prioritize comprehensive private-sector engagement, locally-led solutions, and gender equality for women, youth, and marginalized groups.
The project's impact is expected to prevent thousands of tons of plastic from leaking into the environment and increase SWM and 3R behaviours at household, community, and private sector levels. The activity's launch event served as an opportunity to introduce and promote the project to stakeholders and potential partners, communicate its objectives, and facilitate networking and partnerships.
The USAID Ocean Plastics Reduction Activity officially commenced in December 2022, and the launch event held on 8th March 2023, was an important step in raising awareness and garnering support for the project. With its focus on reducing environmental plastics and improving waste management practices, the project aligns with the United States' partnership with the Maldives to strengthen its ability to adapt to climate change, implement economic and democratic reforms, and build a robust civil society. USAID programs in Maldives focus on strengthening democratic governance, advancing public financial management, and protecting Maldives' delicate ecosystems.