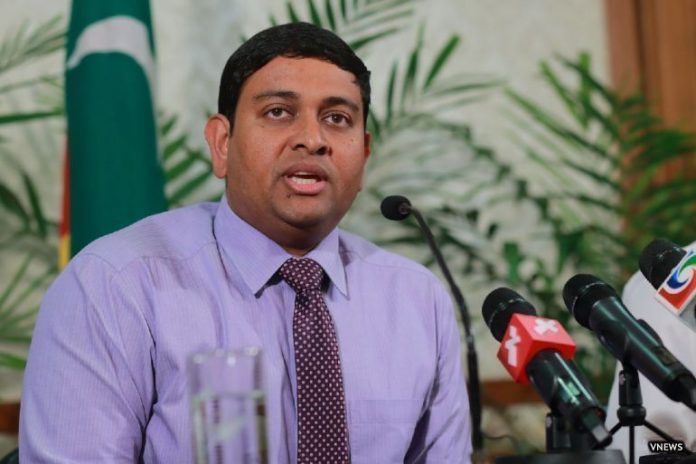 Chairman of Youth and Economic Council, Fisheries Minister Dr. Shainee has stated that USD 86 million will be spent on the Villimale' Phase 2 project, "Emmenah Hiyaa Kashavaru", which aims on providing housing for 300,000 people.
Dr. Shainee further stated that a lot of the on-going projects are a combination of loans and foreign, and hence he was confident in the government to find investors for the project. 
Villimale' Phase 2 project includes Male' City, Villimale', Thilafushi, Gulhifalhu and land reclaimed from Fushidhiggaru, all of which will be connected via bridges. 
Ministry of Housing and Infrastructure has opened applications for lands and flats which will be issued from Villimale' Phase 2. All applicants must meet the two requirements set forth by the Ministry: Must be over the age of 18 and should not have any land of 1,000sqft registered under their name.