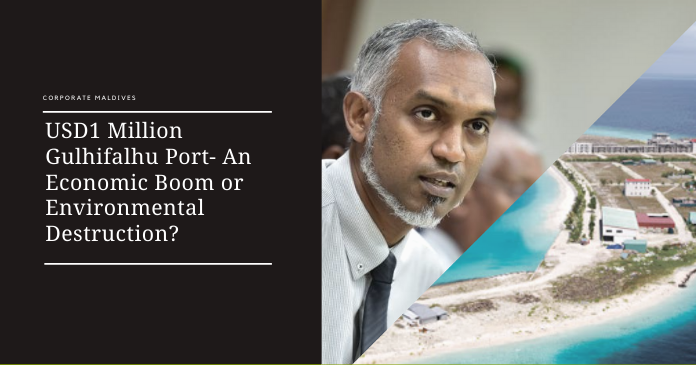 Gulhifalhu Port, a million-dollar project to overcome the congestion at Malé Commercial Harbour and improve the cost of logistics of goods and services in the country. The Gulhifalhu project has led to several controversies. While local NGOs and conservationists warn the government regarding the great environmental threats that the project possesses, the authorities seem to believe the project will result in more economic benefits.
The land reclamation project in K. Gulhifalhu is part of a larger project to relocate Maldives' main commercial port, which is currently situated in the capital Male' City. The project will see the reclamation of 192 hectors of land. The Ministry of Planning and Infrastructure had revealed that the total cost of conducting the Gulhifalhu reclamation project as per the masterplan, would reach MVR 1.86 billion (USD 120 million).
During June 2020, Environmental Protection Agency (EPA) declared that despite the calls by environmental activists to halt land reclamation in Gulhifalhu, the agency's assessments do not indicate a reason for the project to be stopped.
The Environmental Protection Agency (EPA) is a regulatory entity, affiliated to the Ministry of Environment. The Environmental Protection Agency (EPA) was formed when Environmental Research Centre and Maldives Water & Sanitation Authority was merged by the president's decree on December 18, 2008. EPA is responsible for regulatory activities for protection, conservation and management of environment and biodiversity, as well as waste management and pollution prevention under the Environment Protection and Preservation Act (4/93).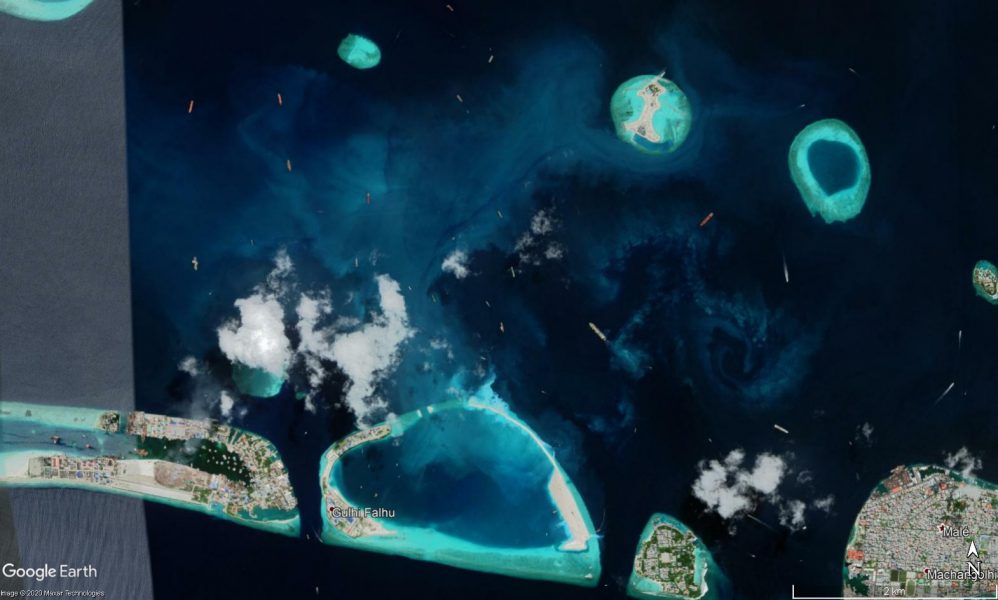 "The port project in Gulhifalhu must be stopped just for the sake of housing for Male' City citizens. The construction of the port in Gulhifalhu is cruelty for the citizens of Male' City. Permanent solution for the port will always be Thilafushi." Said Former Minister of Housing and Environment, Dr Mohamed Muizzu. The statement led to many people asking for the cost-benefit analysis of making the port in Gulhifalhu compared to Thilafushi.
Muizzu stated that Male` already has an urban region masterplan and following the plan would result in development of the country. He said that developing a port in Gulhifalhu is not suitable. "The current government is killing citizen's hopes with this project. The benefits of the project will not last for a long time. The port should be developed in Thilafushi. Gulhifalhu should be used for housing instead."
According to Dr. Abdullah Khaleel, former MP for Nilandhoo, the government is wasting MVR1.5 billion under the pretence of reclaiming land for Gulhifalhu. "Building a port at Gulhifalhu is economically the worst option that any government can take on!"
However, it has also been revealed that the development of the port will provide access to main international shipping lines to the Maldives, which would benefit local businesses. But at what cost is this development taking place? Do the benefits overweigh the negative impacts? Has there been a proper cost-benefit assessment on this?