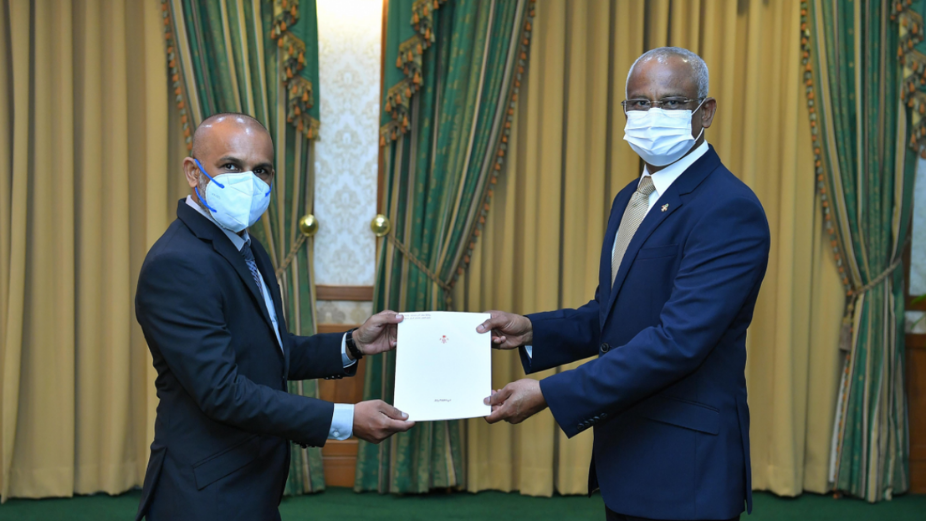 According to Article 44 (d) of the Right to Information Act (Law no.: 1/2014) President Ibrahim Mohamed Solih has today appointed Uz Ahmed Ahid Rasheed to the post of Information Commissioner. The letter of appointment was presented to him at a ceremony held at the President's Office this afternoon.
Uz Ahmed Ahid Rasheed earned his Bachelor of Laws with Honours from Staffordshire University in the United Kingdom. He previously worked at Transparency Maldives as the Governance Manager, a Senior Legal Advisor and a Senior Project Coordinator. He also served as the Anti-Corruption Board's Legal Officer and the CEO of the Maldives Volunteer Corps.
The information commissioner is mandated with the enforcement of the RTI Act – the law defines the right to access and obtain information in any state institution and encourages the widest circulation of information available at state institutions.