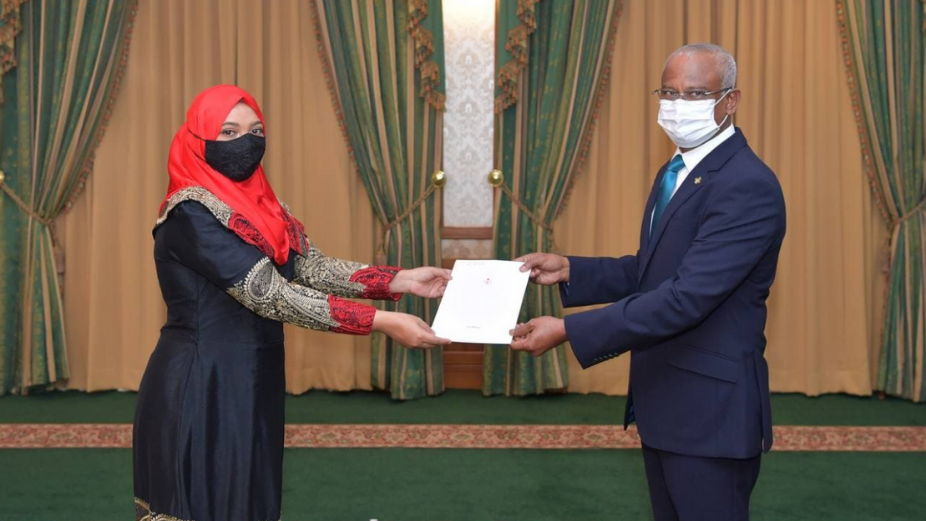 President Ibrahim Mohamed Solih has yesterday appointed Uza Mariyam Rishfa as a new full-time member to the Employment Tribunal of Maldives.
The President presented the letter of appointment to Uza Rishfa at a ceremony held at the President's Office on Tuesday afternoon, and her oath was administered by High Court Judge Uz Shuaib Hussain Zakariyya.
Prior to this appointment, Uza Rishfa had served as a member of the Employment Tribunal from 2016 to 2021. She had also previously served at the Maldives National University (MNU) as a Part-Time Lecturer.
Uza Rishfa holds a Master of Shariah and a Bachelor of Shariah and Law, from Villa College, Maldives. She also holds an Honours Degree of Bachelor of Islamic Studies from the College of Islamic Studies, Maldives.