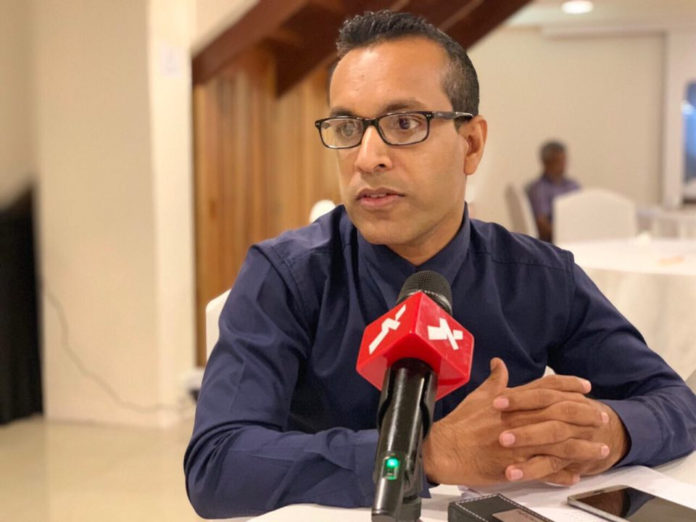 According to the Ministry of Transport and Civil Aviation vehicles makeup over 50% of the roads in Male' City.
The Ministry's Assistant Director Hussain Nazeer said this in response to a question over why the traffic lights in Male' have been turned off.
Assistant Director Nazeer stated that turning on the three traffic lights in Male' would result in the roads becoming more congested due to the enormous number of vehicles.
Nazeer stated that 600 motorcycles are registered every month and there are more than 68,000 motorcycles and 3,000 four-wheeled vehicles registered in Male' in total, which is two vehicles per person.
He expressed that the ministry has a long-term plan to control the number of vehicles but first they need to expand public transport services by introducing minibusses.
He noted that it has become necessary to control the number of vehicle registrations and limit the number of vehicles in Male' by requiring importers to have a certificate of entitlement and setting an age limit for the vehicles.
He also noted that minibuses will be introduced by 2020 and that the ministry will begin controlling vehicles with strict regulations in 2021.