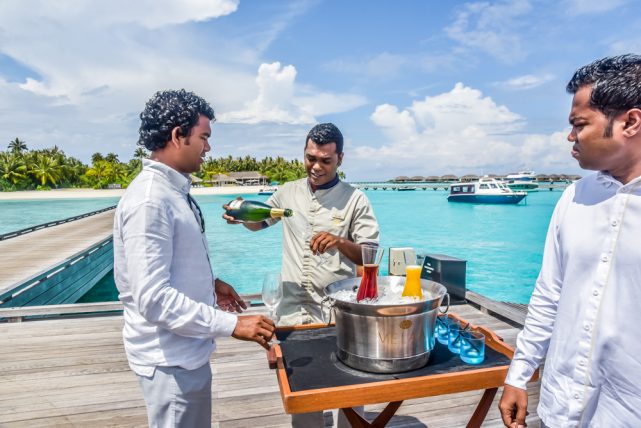 Velaa Private Island has launched a special employee relief scheme to help its employees in face of the COVID-19 pandemic.
"As we work together to manage through this challenging time with looming economic uncertainty, it is reasonable and prudent to assume that this pandemic will affect the Velaa family members in numerous ways. However, unlike other corporates in Maldives, Velaa will not let its colleagues down, and in order to provide more support for our colleagues in during these tough times, our owner has committed to a Colleagues Relief Scheme (CRS)," a memo sent to their employees read.
The memo further highlighted that the management understood the difficult situation their colleagues and their loved ones are in.
Velaa's Colleagues Relief Scheme provides full basic salary plus a fixed allowance of $100-200 for employees currently out of the island. Eligible employees will continue to receive a long service allowance, whilst a special leave category will be assigned to them.
Employees still involved in the day-to-day operations of the resort will receive full basic salary and service charge in the range of $300-500 depending on the salary. Eligible employees will also continue to receive the long service allowance.
All contract staff will be paid their monthly pay as usual. Velaa also assures the third-party and outsourced staff that their contracts will not be terminated unreasonably.
Velaa Private Island has also been recognized as one of the highest service charge paying resorts in the Maldives.
Nested in the collection of islands that form the Noonu Atoll, a 45-minute seaplane flight north of Malé, Velaa Private Island is a "beyond luxury" hideaway. The resort is comprised of 18 overwater villas, 25 beach villas, houses and 4 four-bedroom residences. Each dwelling is serviced by a personal butler, ready to accommodate any desire that guests might have in mind.