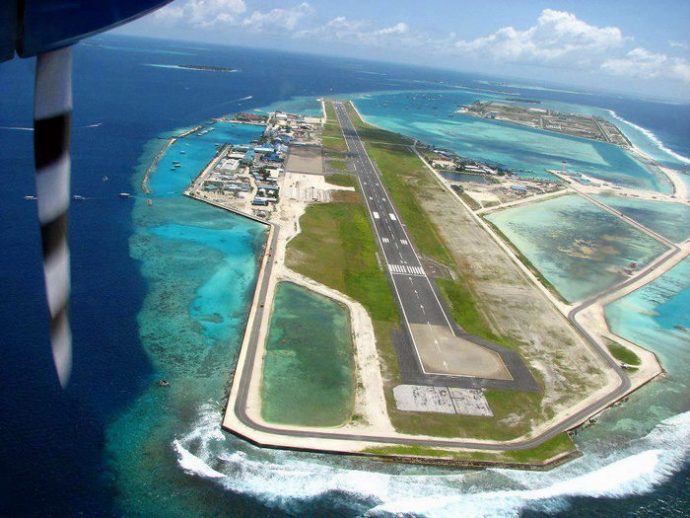 Maldives main airport, Velana International Airport has adopted airport management solutions by Spanish technology company Amadeus to handle the increasing traffic growth.
Expecting an increase in the number of travellers, the airport has newly established Amadeus Airport Operational Database (AODB) to host, manage and distribute complex flight-related information. The installed system provides complete visibility of flight schedules up to 365 days in advance, to accurately predict the demand for passengers and baggage.
Amadeus Airport Fixed Resource Management Solution (RMS), a system which allows the airport to determine the best resource allocation compared to its flight schedule, has also been installed.
"The recent change in our name to Velana International Airport signifies new beginnings, with new infrastructure developments for the future and we've started by transforming our technology and processes with Amadeus. With the increasing flow of visitors to the Maldives, it was becoming a strain to maintain efficiency and deliver quality experiences due to numerous manual processes," said Mr Adil Moosa, Managing Director of Maldives Airports Company Limited (MACL).
"We have been growing steadily over the past decade as tourism has come to the fore, and we really see the value in Amadeus' technology to help us manage and automate our airport operations. It's also great that it was accessible to a smaller airport like Velana, we're already seeing cost savings, reduced delays, and healthier profit margins. More importantly, it has empowered us to continue providing passengers with a smooth experience through our 'gateway to paradise'."
According to Amadeus, the two solutions installed at the airport have been verified to decrease delays, lower costs, capitalize on revenues and upsurge operational efficiency, facilitating the airport to accurately plan an enhanced management of its resources far in advance. The airport will also be able to make data-driven decisions for precise resource allocation, resulting in better slot adherence and increased on-time performance.
"in Asia Pacific, it is key that we are able to service any type or size of the airport, anywhere in the region. Our scalable technology fits perfectly with Velana's plans for future growth without the need for big future investments. This has been an exciting project for us as we have adapted our offer to meet and exceed the needs of our customer. We are proud of the trust that Velana International has placed in us to deliver this market-leading solution," Sarah Samuel, Head of Airport IT Sales at Amadeus Asia Pacific, said.
In future, Amadeus will be working closely with Velana International Airport to implement more airport management solutions throughout its journey of digital transformation.
The Maldives government has launched a mega campaign to further develop Velana International Airport. The project is expected to cost more than USD one billion. Under this project, a brand new passenger terminal, as well as a new runway, cargo terminal and a jet fuel storage facility, is expected to be built. The new passenger terminal work is being done by the Saudi Bin Laden Group for USD 300 million. Once completed, the planned development will be able to cater to seven million passengers.