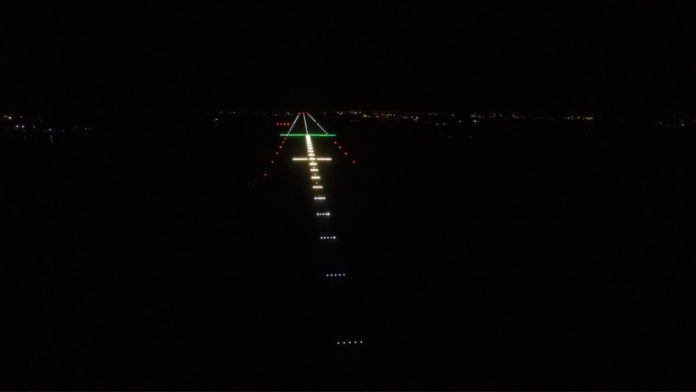 The new runway in Velana International Airport (VIA) has been lightened up.
Using the 'ILS approach', the construction of the new runway has been completed. Also, the runway signs and lightning have been attached.
With 3,400ft long and 60 meters width, the 'Code F' standard runway will have the capacity to manage the world's largest airlines. The project was handed over to the Beijing Urban Construction Group (BUCG) on 08th December 2015. More than 60 hectares of land was reclaimed for the project.
The Managing Director of MACL, Adil Moosa noted, 'A new system has been attached to the runway, Instrument Landing System (ILS). It will allow the pilots to ease the airplanes in and out of the runway with ease, even on days with bad weather.'
He further noted that it gave a sense of completion to the runway and will decrease the amount of flight delays which was the case in the old runway.
The new runway is expected to open for flights in the upcoming month.