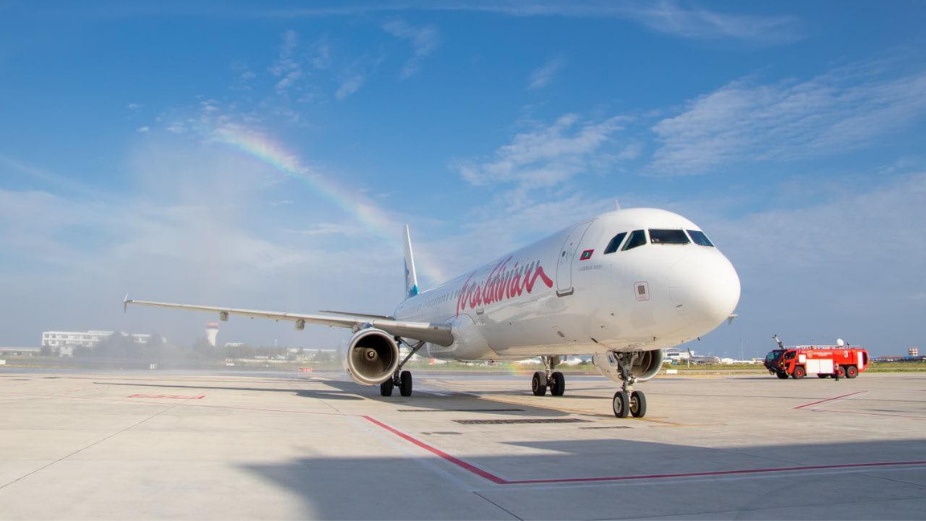 Velana International Airport's expanded west apron was officially opened on Thursday. 
The expanded west apron marked its opening with the arrival of Maldivian Q2707 flight from India. The aircraft received a welcoming water salute as it approached the west apron.
The expanded west apron opening event was graced by MACL Chief Executive Officer & Managing Director Mr. Gordon Andrew Stewart, Managing Director of Island Aviation Services Ltd Mr. Mohamed Mihad and the Airline Operator Committee's Chairman Mr. Mahjoob Abdulla. 
The expanded west apron area has 9 aircraft stands which can accommodate both domestic and international flights. Trials were done on October 2021, demonstrating the maneuverability of aircraft and ground handling equipment to comply with ICAO safety requirements.