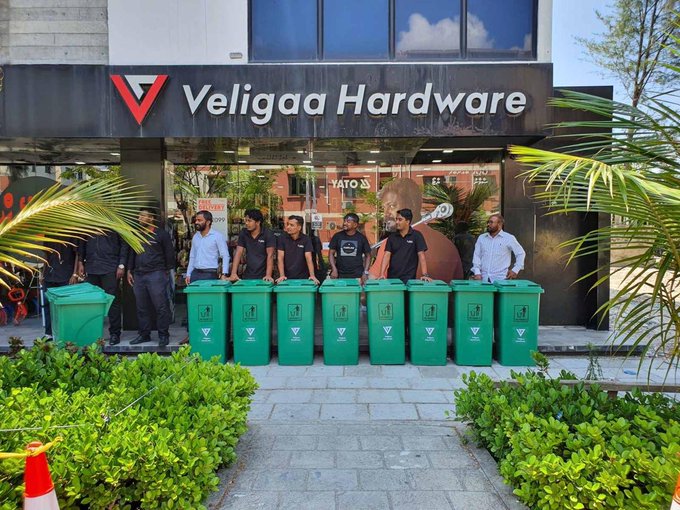 Veligaa Hardware has donated 10 dustbins to Housing and Development Corporation (HDC).
HDC has extended its gratitude for the generous donation from Veligaa Hardware and appreciated their contribution to the cleanliness of the Hulhumale City.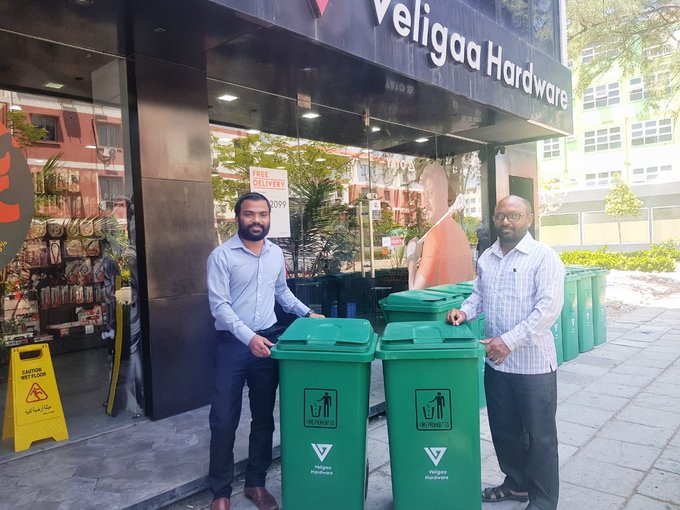 Veligaa Hardware has stated that they are excited to work with HDC and put the extra effort in keeping the city clean.
Recently, pictures of Hulhumale' lagoon filled with plastic bottles emerged and HDC has urged the public to reduce single-use plastics and to refrain from littering to the ocean, beach, and roads.