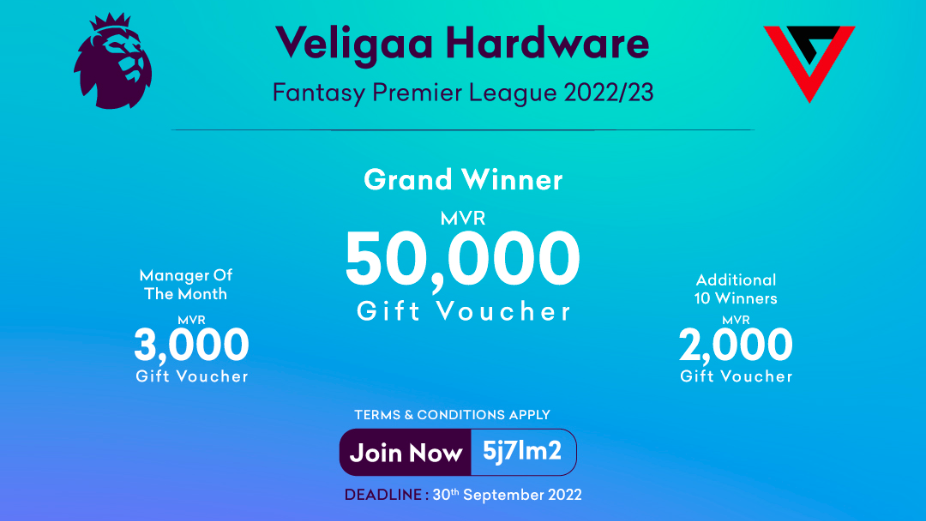 Veligaa Hardware has commenced the Fantasy Premier League for the football season with prizes for football lovers.
According to Veligaa Hardware, all Maldivians and work permit holders in Maldives are eligible for the league. Participants can join the league by using the code (​League code: 5j7lm2) or the auto join link.
A monthly winner will be selected at the end of the month, and will be awarded an MVR 3000 gift voucher.
Grand prize winners will also be selected at the end of the league. The 1st place winner will win an MVR 50,000 Gift Voucher, while additional 10 winners will win an MVR 2,000 Gift Voucher.
The participation deadline is 30th September 2022.