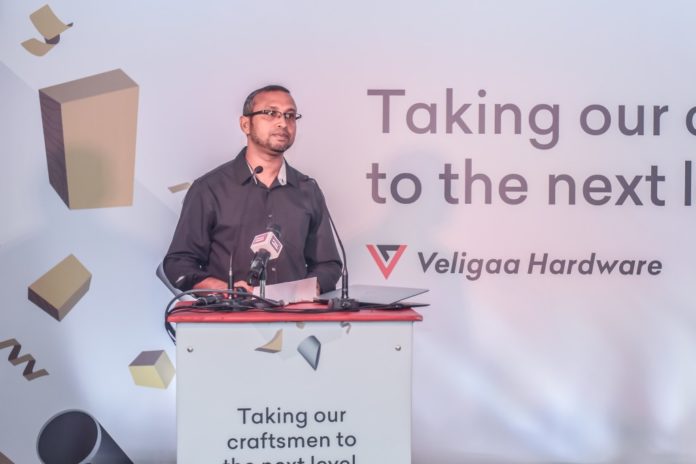 Veligaa Hardware introduces well-known German brand Metabo, power tools to the Maldivian Market. While introducing the 90-year-old brand which is used in 120 countries, Director of Veligaa Hardware, Zaid Mohamed stated that the company always tries to bring good quality tools and equipment in order to provide the best services to its customers. He also mentioned that their effort to serve customers has been going on since 2008 and that 5 outlets of the brand have been opened so far. Additionally, he revealed that along with being the authorised distributor of Metabo, they will be introducing new products in the near future. He also highlighted that the most special thing about Metabo is the codeless battery, which makes it easier to work with.
General Manager of Metabo for Asia and the Middle East, Mr. Marsal Senior stated that unlike other power tools, all parts of Metabo power tools are manufactured in Germany. He also mentioned that it was an honour to work with Veligaa Hardware in introducing the products of this brand to Maldives. According to Mr. Marsal, every product in the brand range is integrated with the latest technology and there are tools for metal work, construction, woodwork and stonework in the range of products.
Metabo products comprise of Metabo M-technology battery, which makes the equipment light and easy to handle. Additionally, it takes less time to charge the battery, retains the charge for longer and battery life is also longer compared to other brands. These products also come with S-automatic safety clip, which reduces injury caused by sudden turning of the tools while in use.
Veligaa Hardware is providing a 1-year warranty for all Metabo products along with 3 years' warranty for the battery.
The German-based Metabo is a company with 1800 employees and the company was valued at over USD 500 million last year.