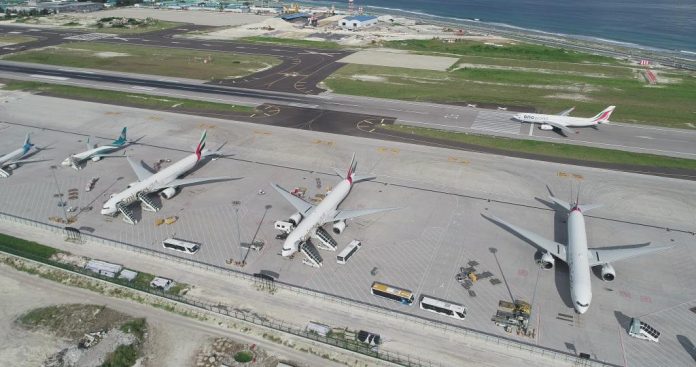 Maldives Airport Company Limited (MACL) has announced that the Velana International Airport has witnessed a new record on runway movements in a single day.
MACL stated that a total of 226 runway movements took place at Velana International Airport on 01st December. This includes a total of 102 international, 121 domestic and three ad-hoc movements were recorded on the day.
The airport witnessed a record number of flight movements previously in December 2018 with 219 runway movements.
This record of flight movement comes with the peak season of the tourism industry. The tourist arrivals to the Maldives has also surpassed a record and achieved 1.5 million tourists by 27th November 2019.