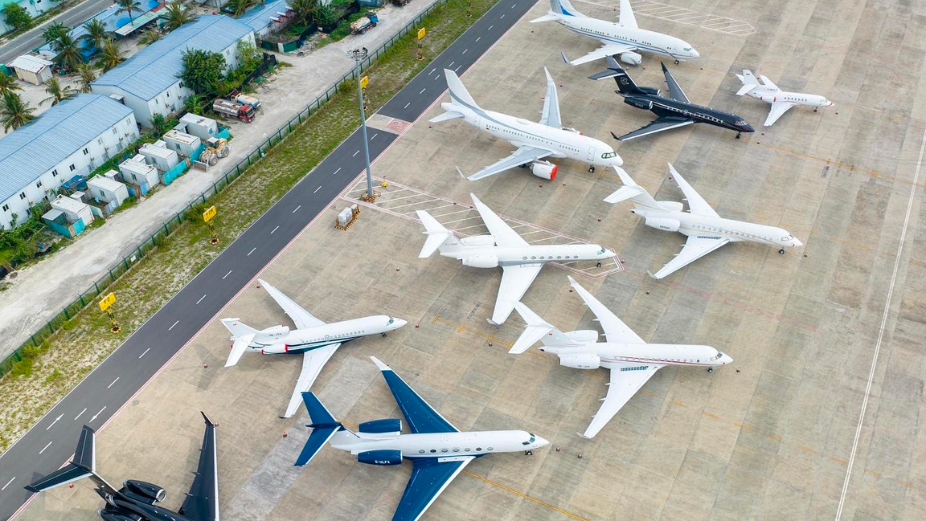 Velana International Airport (VIA) on 22nd December 2022, set a record for runway movement since the opening of the new runway this October.
On Tuesday, Maldives Airports Company (MACL) tweeted that there were 228 total runway movements, including 104 international, 104 domestic, and 20 general aviation. This record of flight movement comes with the peak season of the tourism industry.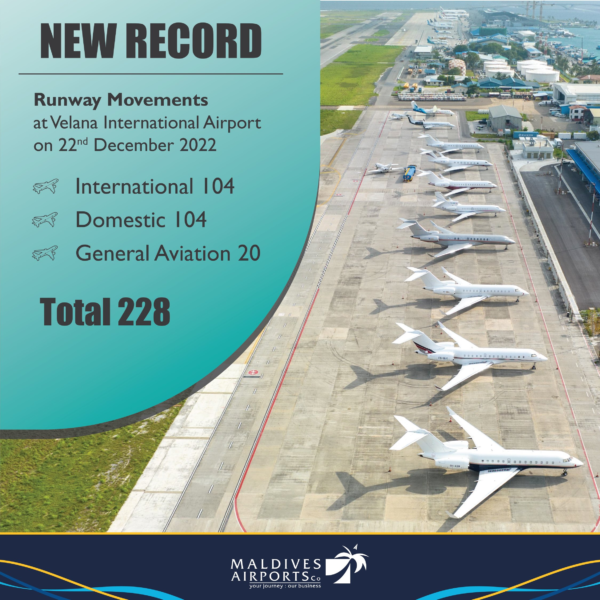 The new runway at Velana International Airport (VIA) was officially inaugurated on 6th October 2022, along with the Noovilu Seaplane Terminal. The new runway is 3,200 meters long and 65 meters wide, allowing it to accommodate the largest aircraft currently in operation around the world.