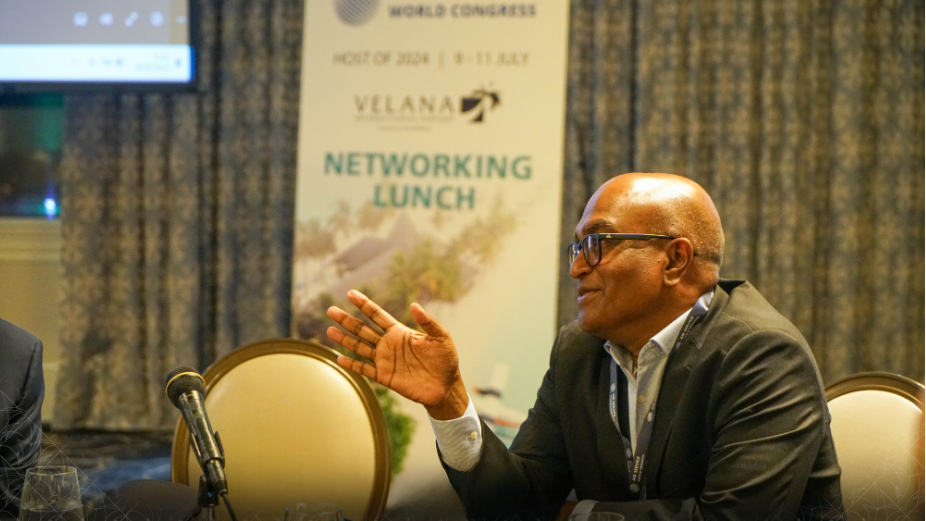 Maldives Airports Company Limited (MACL) announced that Velana International Airport (VIA) will be the official host of the prestigious Air Service World Congress 2024, marking the first time the Maldives will host this esteemed global event.
The Air Service World Congress 2023 event held at Oakland, San Francisco Bay Area from 17 to 19 July 2023 reached a successful conclusion with the handover to Velana International Airport. Mr. Mahjoob Shujau, MD, and CEO, welcomed the attendees, inviting them to explore the aviation industry of Maldives alongside the significant upgrades at Velana International Airport.
The upcoming event, scheduled to take place in July 2024, is expected to attract international representatives from the route development community and provide a platform to discuss the future of global air service development. As a hub of connectivity in the Indian Ocean, Velana International Airport is honoured to facilitate such important industry conversations in the Maldives.
Throughout the event, participants can look forward to engaging in insightful industry discussions, one-on-one meetings, and an array of networking opportunities. These interactions will undoubtedly provide avenues for knowledge sharing, fostering collaboration, and exploring innovative solutions for air service development. This event is not just about industry discussions and networking. We are incredibly excited to showcase our beautiful islands, offering delegates the opportunity to experience the Maldives' breathtaking natural beauty.
"It is with immense pleasure that we announce Velana International Airport as the host for the 2024 Air Service World Congress. This pivotal event emphasizes our dedication to continual growth and development in the aviation industry. Over the years, we have made significant strides in transforming our infrastructure and expanding our operational capacity," said Mahjoob Shujau, MACL's CEO and Managing Director.
"From innovative projects such as the development of the New Seaplane Terminal to building a new Code F runway along with other facilities, we have continuously elevated our services to meet the evolving needs of our passengers and airlines. This Congress will present an invaluable opportunity for us to showcase these advancements and open the gates to prospective partnerships with global airlines. We believe the Air Service World Congress 2024 will set the stage for a new chapter in the growth story of Velana International Airport, further reinforcing our path as a leading airport operator in the region."