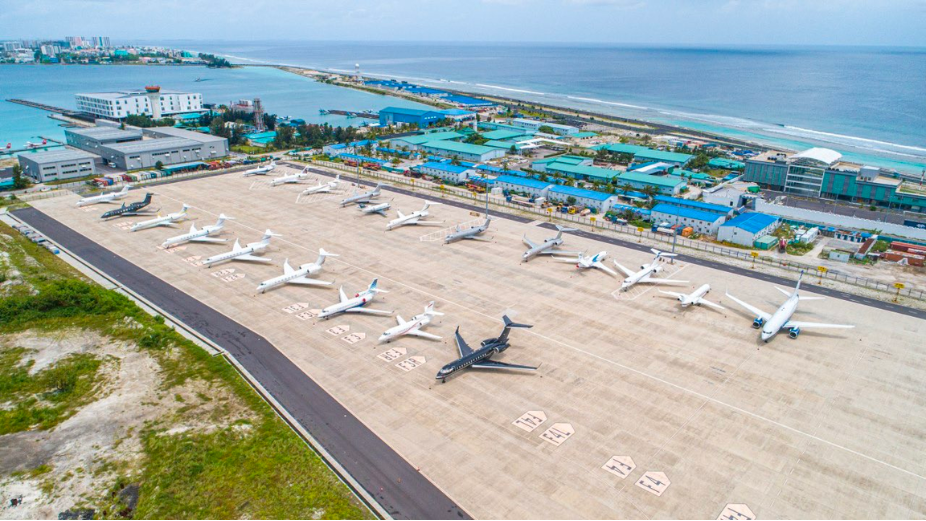 Maldives Airports Company Limited (MACL) has stated that Velana International Airport (VIA) has welcomed a record number of private jets this year, resulting in a 53% increase compared to 2019.
Speaking at the special ceremony to welcome the 1.6 millionth visitor of 2022 yesterday, General Manager, Corporate Affairs and Communications of MACL, Hassan Areef, mentioned that the figures were compared to that of 2019 due to the drastic decrease in the number of passengers in 2020.
Comparing from January to November this year to the same period last year:
General Aviation (Jet) Aircraft Movements – 1,702 in 2019; 2,610 this year, an increase of 53%
Total aircraft movement – 24,864 in 2019; 27,296 this year, an increase of 10%
The recovery rate of incoming passengers: currently 98%
Travellers arriving by private jet have been permitted to enter the country since 1st June 2020. Since its the peak season of the destination, the number of private jets arriving in the Maldives is projected to increase even more. The island nation has previously witnessed an increase in jet landings up to 15 jets a day during the peak season.
As of right now, there are over 30 international flights operating to the Maldives. Statistics by the Tourism Ministry also show that 1.6 million tourist arrivals have been recorded achieving the tourist arrival target for 2022 which is around a 27% increase compared to the arrivals last year.