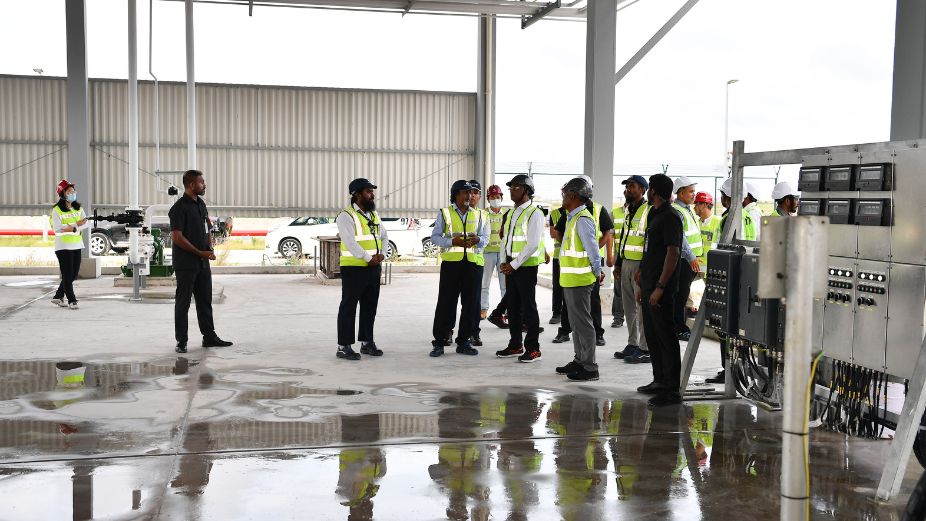 The highly anticipated completion of the new cargo terminal complex at Velana International Airport has been announced by the Maldives Airports Company Limited (MACL), signalling a significant milestone in the ongoing $1 billion project to expand and develop the airport's facilities.
The contract for the construction of the new runway, fuel farm, and cargo terminal complex was awarded to China's Beijing Urban Construction Group (BUCG) as part of the airport's expansion plans. While the new runway has already been finished, the cargo terminal complex is now in its final stages of completion.
Additionally, work on the cargo harbour and the adjacent road has been completed, with further construction underway. The new cargo terminal complex, situated on the western side of Velana International Airport, will be equipped with state-of-the-art equipment to facilitate efficient loading and unloading of cargo.
The terminal is estimated to process approximately 120,000 tonnes of cargo annually, surpassing the capacity of the existing cargo terminal by over 50 per cent.
MACL emphasized that various other developments are progressing swiftly at Velana International Airport, including the ongoing work on the passenger terminal. With the completion of the new cargo terminal complex, the airport is poised to enhance its operations and accommodate the increasing demands of the region.
As the project nears its final stages, stakeholders and industry professionals are eagerly anticipating the positive impact the new cargo terminal will have on streamlining cargo operations and facilitating trade in the Maldives.