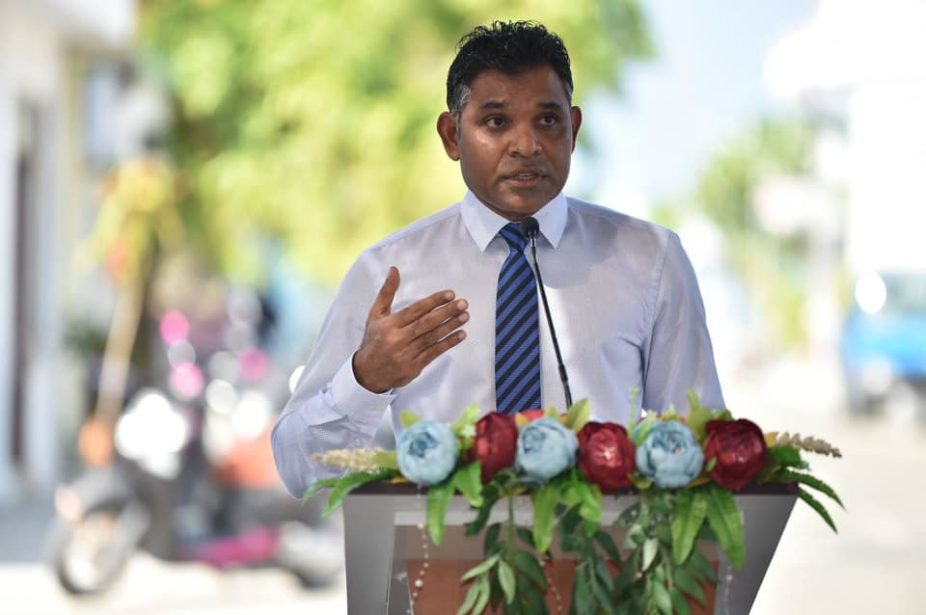 Vice President Faisal Naseem has, on Sunday, held discussions with relevant stakeholders on the latest preparations to establish a Child Development Centre in Dhamana Veshi – the Urban Primary Health Centre in Addu City.
Meeting with the stakeholders virtually, the Vice President underscored the government's vision of establishing comprehensive child development services across the country. He spoke about the administration's plan and efforts to improve and strengthen regional healthcare services.
Highlighting the recent establishment of a similar centre in Hulhumalé Hospital, the Vice President assured all relevant authorities' support towards the new centre's development and operations. At the meeting, Addu Equatorial Hospital representatives briefed the Vice President about the new centre's services. It would feature a wide range of medical assistance, including speech therapy, occupational therapy and a residential clinical psychologist.
The Vice President was joined at the meeting by the Minister of Education Dr Aishath Ali, Minister of Gender, Family and Social Services Aishath Mohamed Didi, Special Advisor on Social Policy at the President's Office Dr Mustafa Lutfi, in addition to respective parliamentarians and senior officials of other relevant agencies.