Vice President Faisal Naseem has discussed efforts to protect and promote the rights of children with Advocating the Rights of Children (ARC)—a local NGO dedicated to the cause. The Vice President met with the management of ARC at the President's Office this morning. 
During the meeting, the management of ARC shared updates on the progress of its work towards protecting and promoting the rights of children and preventing child abuse. Raising concerns on the challenges to their efforts with the Vice President, the management of ARC further expressed their interest in conducting programs tailored to the children under State care.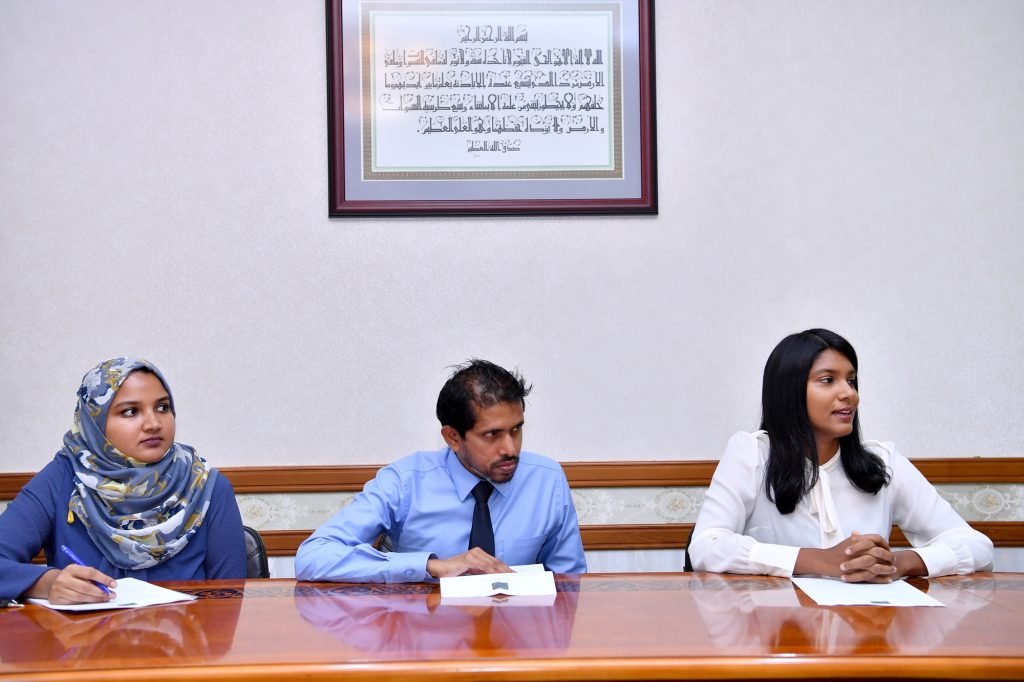 Speaking at the meeting, Vice President Faisal Naseem expressed his appreciation to the NGO and thanked them for the role the organization continues to play in advocating for the rights of children, especially those with special needs. Highlighting the role of civil societies in voicing the rights of children, the Vice President assured the administration's full commitment to supporting their work. 
ARC is a local non-governmental, non-partisan, non-profit organization working to protect and promote the rights and well-being of children, with its main focus on working closely with children's shelters, and advocacy and raising awareness on the rights of children through national and international outreach.