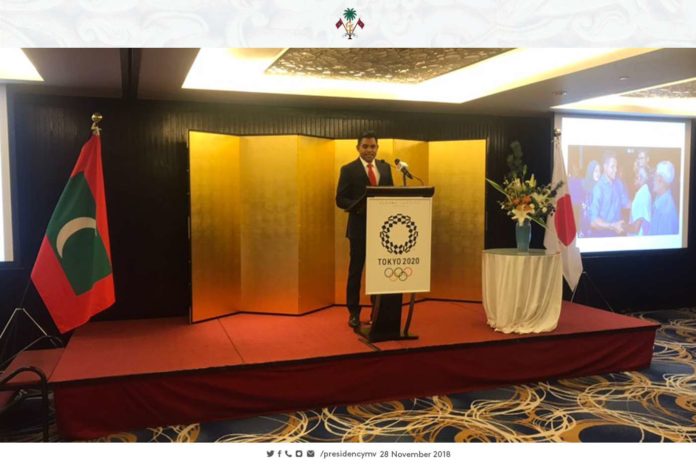 The Vice President of Maldives announced that Japan is has been a great aid in the development of the Maldivian economy during a function held to commemorate the National Day of Japan in Hotel Jen on the night of 28th November.
During the ceremony, he conveyed his greetings and well-wishes to the Emperor, royal family and the citizens of Japan on this notable day.
In his speech, he mentioned the age-old friendship between the two countries, the trust existing between the respective countries and the courtesies they had extended upon the Maldives. He also spoke of his hopes for strengthening the relationship between the two countries with future plans for both countries to work together.