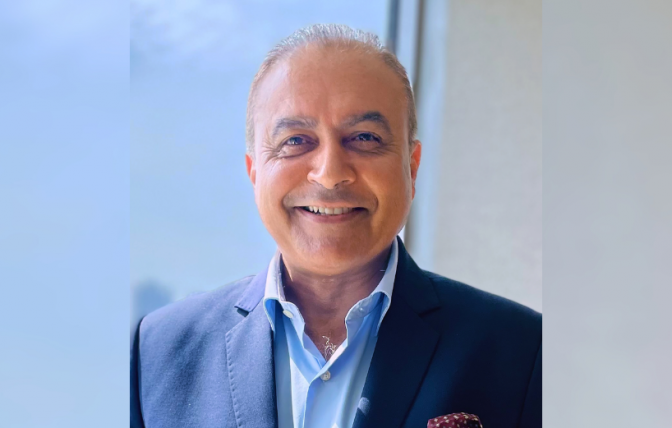 Cinnamon Hotels & Resorts, Sri Lanka's leading hotel chain has appointed Vijai Singh as its Area Vice President for its Maldives Resort Portfolio. In his role, he will focus on driving business efficiencies and improved operational execution across all four Maldives resorts. 
"The Maldives as a destination has been successful in attracting and staying relevant for tourists from all corners of the world. It is a destination that is continuously thriving to enhance guest experience and with Vijai's extensive global experience in luxury resorts, will play a crucial role in strengthening our position in the Maldives. We warmly welcome Vijai to Cinnamon Hotels & Resorts and look forward to building on the success at Cinnamon," said Deputy Chief Executive Officer and Chief Operating Officer of Cinnamon Hotels & Resorts, Hishan Singhawansa.
Vijai is a dynamic senior hospitality professional with more than 27 years of experience in luxury resorts with global hospitality brands such as IHG Hotels & Resorts, Taj Hotels & Resorts, and Starwood Hotels & Resorts to name a few. Vijai was last based in the United Arab Emirates, and has extensive experience working in the hospitality, leisure, and luxury tourism space, fulfilling many senior leadership roles including  General Manager, Vice President of Operations and Business Unit Head.
An international award-winning  General Manager, Vijai was recognised as one of the Top 100 General Managers in 2022 in the world by  Luxury Lifestyle Awards and the Most Valuable General Manager in 2022 by the International GM Awards (General Manager Awards). He has spearheaded more than 6 luxury resort pre-openings and one rebranding and prior to joining Cinnamon Hotels & Resorts, he held the role of General Manager at the  InterContinental Fujairah Resort in the UAE. 
As Area Vice President for Cinnamon Hotels & Resorts, Vijai returns to the Maldives, a very familiar environment with all the acumen and acuity he has developed in his career. "Returning to Maldives is a  homecoming of sorts and something I very much look forward to," he shared. "I am looking forward to  starting my journey with Cinnamon Hotels & Resorts and even more excited to be teaming up with the  dynamic team at all four resorts to curate truly unique and unparalleled service experiences and offerings that truly capture the essence of the Maldives, under Cinnamon's lens for luxury travellers around the  world."