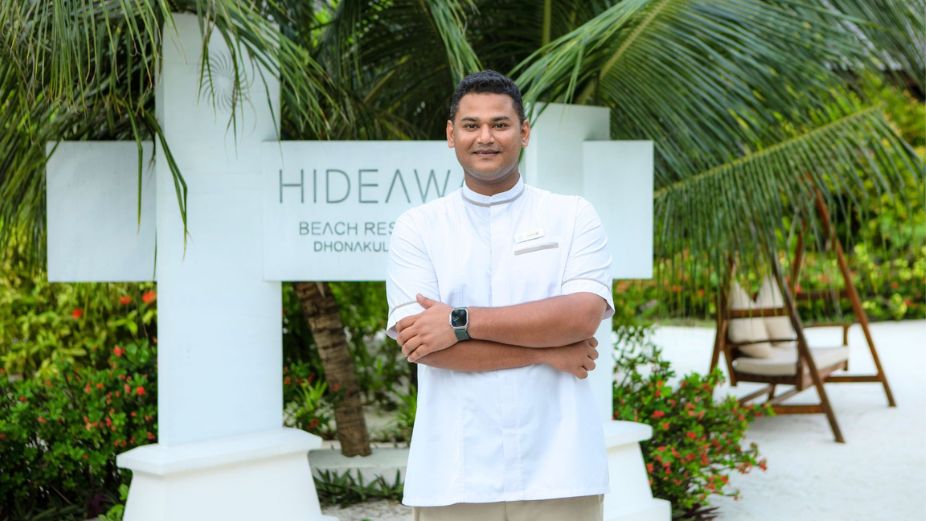 Hideaway Beach Resort & Spa has announced the appointment of Vikram Singh as the Reservations Manager.
Having completed his hotel management course at one of India's most prestigious private hotel management schools, Vikram went on to gain valuable industrial training with the esteemed brand Marriott International. After receiving multiple placements from well-recognised brands such as Oberoi and IHHR Hospitality, he began his career working at the front office, covering all aspects, including reception, concierge, business centre, and airport representative roles.
Vikram's diverse experience in various roles within the hospitality industry has allowed him to develop a keen eye for detail and exceptional customer service skills. He is passionate about ensuring that every guest has a comfortable and memorable stay at Hideaway Beach Resort & Spa.
Vikram's journey to becoming the Reservations Manager at Hideaway Beach Resort & Spa (including their new elevated high-end collection of villas – The Signature Collection at Hideaway) has been inspiring. Since joining Hideaway, he has upheld his personal motto that "good is not good enough." With his unwavering commitment to excellence, Vikram has earned a reputation for providing personalised and unforgettable experiences to guests. As the Reservation Manager, he will continue to uphold these high standards and ensure that every guest at Hideaway Beach Resort & Spa has an exceptional stay.
Before joining Hideaway Beach Resort & Spa, Vikram worked as a Cluster Reservations Advisor and Travel Consultant at Coco Collection, specifically for the exclusive property of the operator – Coco Prive'. In this role, Vikram was solely responsible for handling reservations and pre-arrival arrangements for a select group of guests, including bureaucrats, Hollywood stars, and country leaders. He additionally worked with Minor Hotels as Cluster Reservations Supervisor for five properties before getting promoted to Cluster Assistant Reservations Manager of the five properties.
As a skilled professional with extensive experience in the luxury hospitality industry, Vikram has proven himself to be adept at handling the needs of high-profile guests. His attention to detail and commitment to providing exceptional service have earned him a reputation for excellence.
Nestled in the pristine northern part of the Maldives, Hideaway Beach Resort & Spa is a luxurious retreat that offers a perfect blend of relaxation and adventure.
The resort is known for its novel recreation experiences, spacious villas and island, bevy of tantalising dining options, beautiful greenery, and wellness treatments. From fine dining restaurants serving gourmet cuisine to a range of water sports and beach activities, guests can indulge in various experiences during their stay.
Hideaway Beach Resort & Spa is also home to one of the largest island spas in the Maldives, where guests can enjoy a range of pampering treatments and therapies that rejuvenate the mind, body, and soul.
For more information on the inclusions and offers at Hideaway, click here.