Bank of Maldives today stepped up its investment in Vilimale' with a new Self Service Banking Centre which will facilitate local individuals and businesses to make deposits, payments and transfers on a 24/7 basis. The Bank's branch premises on the island have also been refurbished.
As part of the Bank's ongoing 'Aharenge Bank' program of community investment initiatives, the new facilities were inaugurated this afternoon at a special ceremony in Vilimale' which was attended by local residents, business owners and community leaders of Vilimale'.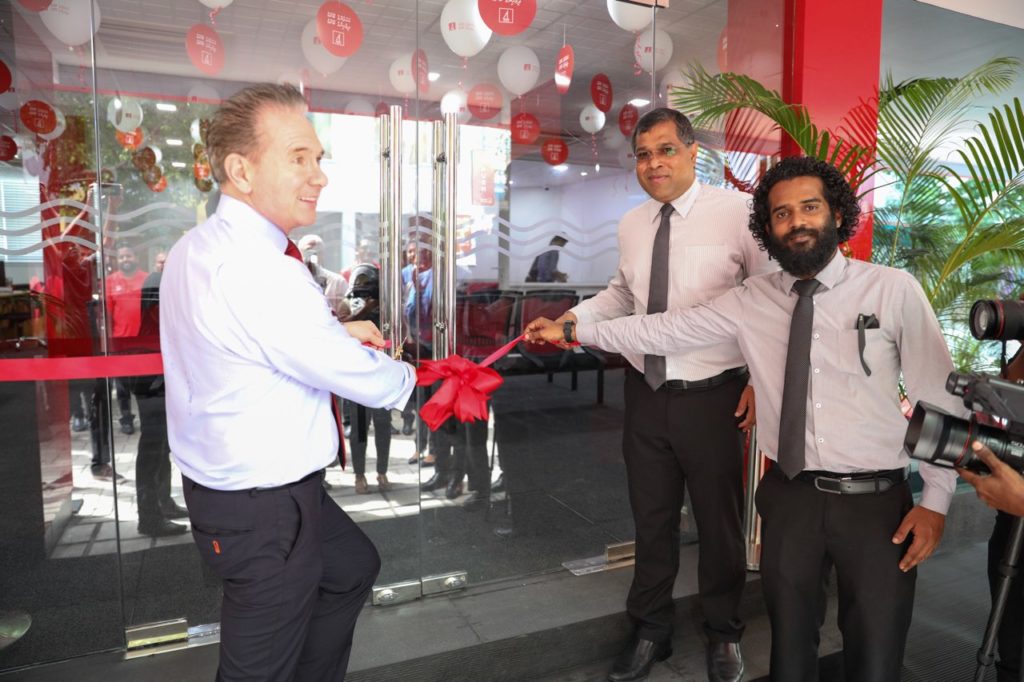 Speaking at the ceremony, BML CEO and Managing Director Andrew Healy said "We are delighted to extend our support for the Vilimale' community through the opening of these excellent new facilities today. Individuals and businesses can look forward not only to doing their banking in these modern branch premises but also to being able to transact 24 hours a day in this excellent new Self Service Banking Centre".
With a nationwide network of 34 branches across all 20 atolls, 34 Self Service Banking Centres, 93 ATMs, 4,900 Point of Sale merchants, 205 agents and a full suite of Digital Banking services, Bank of Maldives is committed to supporting individuals, businesses and communities across Maldives