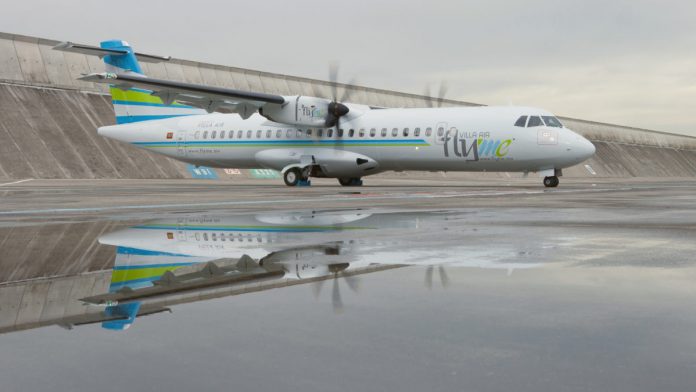 Villa Air, Flyme has operated its first commercial international flight yesterday out of Velana International Airport to Bandaranaike International Airport. Flyme flight VP8910 lifted off from Velana International Airport on 4th September at 1317 hours Maldives time, launching the airline into the international aviation platform.
The flight operated today was a charter consisting of a 100% Maldivian crew using the company's brand new ATR 72-600 aircraft with 72 passenger seat capacity. Prior to this flight, the company had successfully completed the rigorous certification processes required by the Maldives Civil Aviation Authority, on Thursday, 3rd September 2020, to obtain a variation allowing Flyme to operate international flights using its Maldivian Air Operator Certificate.
Plans to take Flyme to international skies has been ongoing since early 2019. Flyme will continue work towards starting scheduled flights between Velana International Airport and Ratmalana Airport in Sri Lanka as soon as Sri Lankan borders open, giving hundreds of Maldivian and Sri Lankans alike, easy access for transportation between the two countries. Furthermore, Flyme will also be working in parallel to start scheduled operations to neighbouring India soon. With this international operation, Villa Air will be able to contribute to a faster recovery of the Maldivian economy as countries slowly open their borders.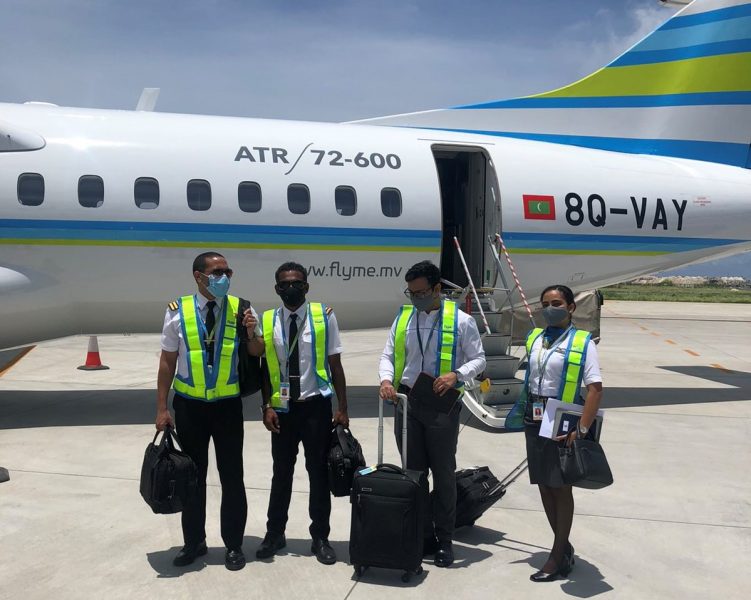 "The company would like to note the efforts and thank the entire Villa Air team who, over the years contributed to this project to bring it to success," a statement by Villa Air, Flyme read. "The entire Villa Air team would also like to thank the various institutes of the Government of Maldives, especially the Maldives Civil Aviation Authority who had worked through some challenging conditions to complete the certification process. Furthermore, a very warm thank you to the Sri Lankan Government Authorities and Sri Lankan partner Lanka Sportraizen for coordinating the efforts in Sri Lanka for the charter flight. We would also like to thank the various different individuals and organisations that worked with us over the course of the journey to achieve this important milestone for the company and Maldives aviation in general."
Under the visionary leadership of Chairman Hon. Qasim Ibrahim, Villa Air first started operation of its airline brand Flyme, back on 1st October 2011 using two ATR 42-500 aircraft. As Flyme approaches its 9 year anniversary next October, the company has gained a wealth of knowledge and experience in the aviation industry operating ATR aircraft and a brief stint of seaplane operation using a Cessna Caravan aircraft. The company currently has a fleet of four ATR aircraft consisting of one 72 seat ATR 72-600, two 68 seat ATR 72-500 and one 48 seat ATR 42-500.