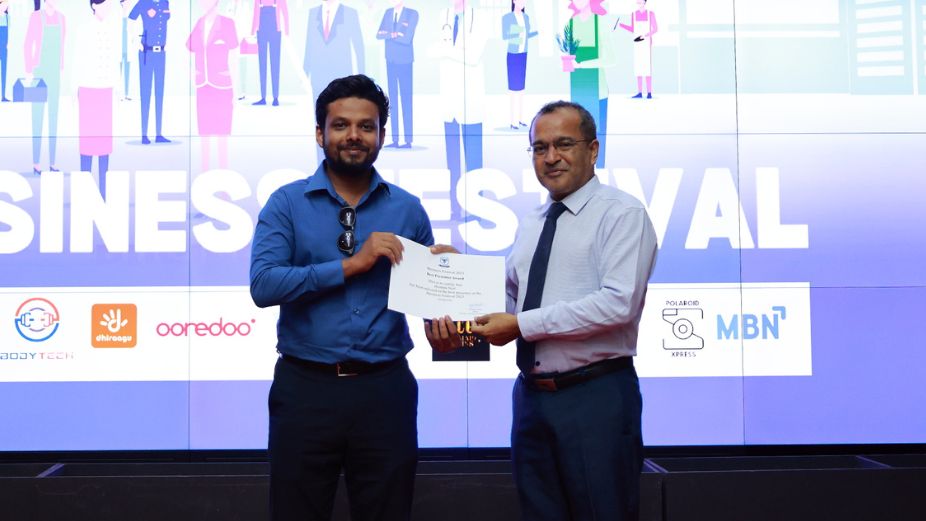 Villa College Business Society (VCBS) in collaboration with the Faculty of Business Management of Villa College successfully hosted a business festival, which was held on May 28th in Villa College QI Campus Hall. The business festival was opened by the Deputy Vice-Rector – of Research and Innovation Dr. Mohamed Adhil, accompanied by the Dean of the Faculty of Business Management Mr. Abdulla Nafiz and senior staff of Villa College. More than 300 visitors showed up for this festival.
 For this business festival, the event partners include Dhiraagu, Ooredoo, Bodytech, Villa Trading Private Limited, Shott Beverages Maldives, Mermaid Stains, Sugar Encounter, KN KKonceptt Candles, Polaroid Xpress, Open Eye Productions, Maldives Business Network and more.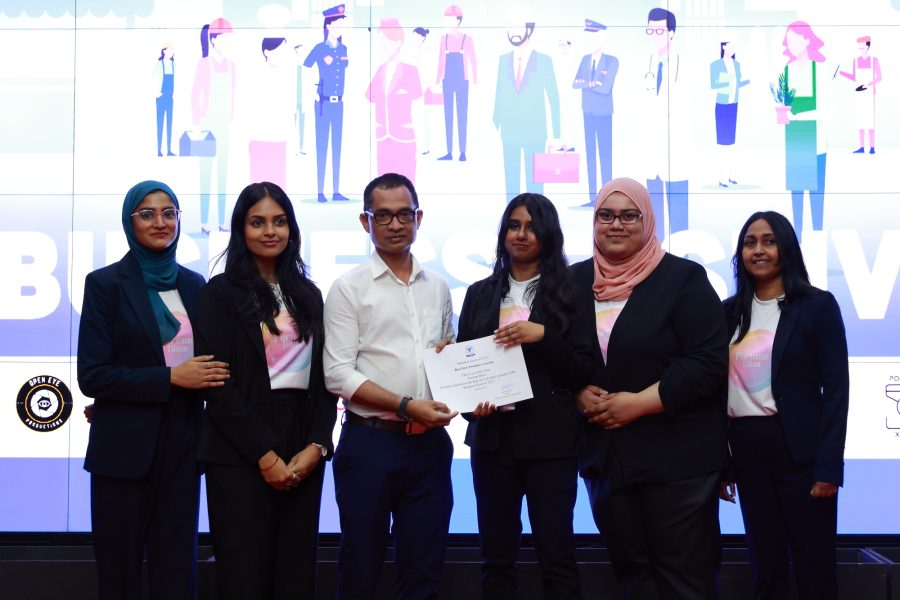 Moreover, along with these partners, business management students from the Faculty of Business Management of Villa College studying Enterprise Projects and Applied Marketing Practice participated in this festival. The Enterprise Project students pitched the business ideas that they came up with in their final year project to the general public and the Applied Marketing Practice students showcased their product concepts for the visitors as a tradeshow.
Furthermore, the clubs operated by the Villa College Business Society conducted fun and exciting games throughout the festival, along with food stalls for the participants to enjoy.
President of Villa College Business Society Mr. Moosa Meekail said that this is an important first step towards encouraging and promoting entrepreneurship amongst youth and building a platform for youth to showcase their products, and business ideas so that they may find potential investors to help them grow.
Vice President of Villa College Business Society Mr. Ahmed Uwais Mohamed mentioned that the overall planning and execution of the festival went smoothly and that Villa College Business Society plans to conduct additional Business Festivals in the future as well. He thanked all the partners of the festival and the staff of Villa College who assisted them in making this festival a memorable one.
A closing ceremony was also held to award certificates for the Best Business Idea, Best Presenter and Best New Product Concept. The Best Presenter and Best Business Idea award for the Enterprise Project module was handed over by the Dean of the Faculty of Business Management Mr. Abdulla Nafiz. The Best New Product Concept award for Applied Marketing Practice was handed over by the Director at Rectors Officer, Dr. Mohamed Kinaanath.
Below are the details of the winners:
1. Enterprise Project
Best Presenter – Ibrahim Naif
Best Business Idea – Hussain Muan
2. Applied Marketing Practice – Best New Product Concept – Fortune Bites
Aishath Raya
Aishath Thihnaan Mohamed
Aishath Zara Ibrahim
Fathimath Ahmed
Mariyam Eeman Muaz
 A lucky draw was also taken among the visitors of the Business Festival whereBodytech offered 6 months of gym membership to the winner. The winner of the lucky draw is Sara Shafeeu.