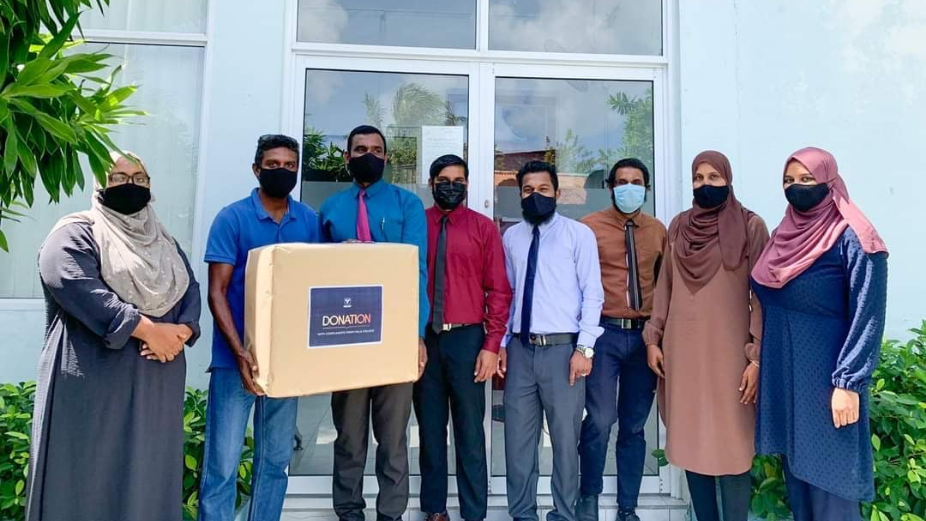 To help create a safe and healthy environment, Villa College has donated 20,000 face masks to island councils in islands where its campuses are located.
The face masks were gifted yesterday from the campuses to the island councils, during special ceremonies held in the respective islands.
As such, the following campuses are included:
Hdh. Kulhudhuffushi Campus,
Sh. Lakeside Campus (Sh. Fonadhoo),
Lh. Naifaru Campus,
Adh. Mahibadhoo Campus,
L. Gan Campus, and
S. Hithadhoo Campus.
Villa College states that the face masks were donated in order to aid the island councils in helping curb the spread of the prevalent COVID-19 pandemic.
While Villa College is one of the institutions providing the widest range of higher education courses in Maldives, a number of Villa College campuses have been established in various corners of the country.