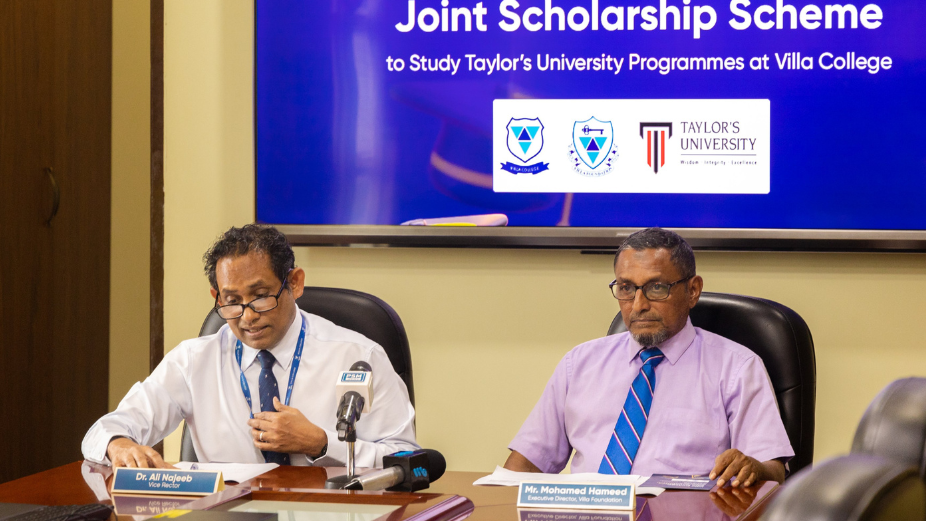 The Villa Foundation is providing a chance for students to receive a scholarship for courses offered at Taylors University at Villa College. The scholarship will cover 50 percent of the course tuition fee for five different courses, and 30 students will be eligible to receive the scholarship. The courses available for the scholarship are Bachelor of Culinary Management Program, Bachelor of International Hospitality Program, Bachelor of Mass Communication Program, Master of Communications Program, and Master of International Hospitality Management Program.
The scholarship program is an excellent opportunity for students who are interested in the tourism industry. According to Hameed, Villa Foundation's Executive Director, "The Villa Foundation is committed to building people, especially in the tourism industry. This scholarship opportunity is a great opportunity for students who want to study in the tourism field."
The Maldives is known to have the best tourism industry in the world, and with the scholarship program, students will have the chance to receive training to become the best service providers in the industry.
The scholarships will be awarded based on academic merit, and interested students can submit their applications through the Villa College website. The deadline for scholarship applications is next Saturday, so students are encouraged to apply as soon as possible.