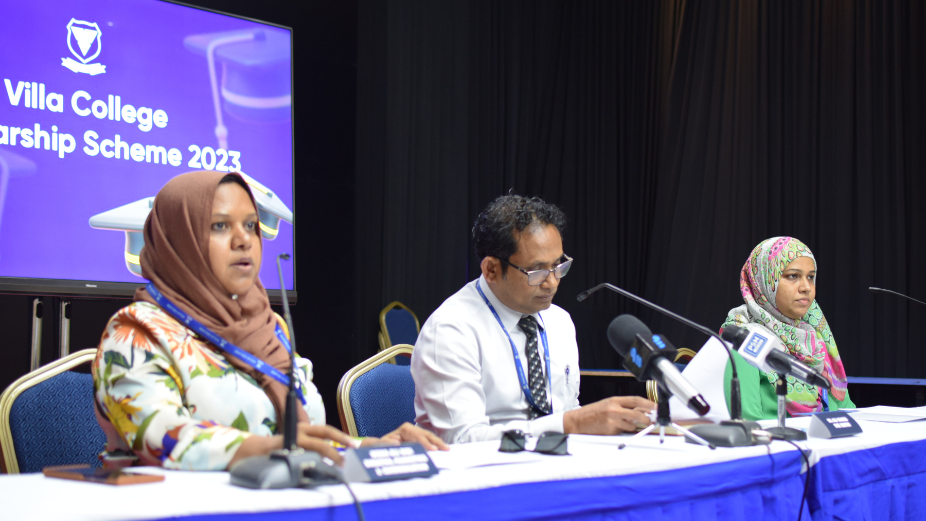 Villa College has opened scholarship scheme applications for next year.
Applications for the scholarship scheme were opened at a press conference held at Villa College yesterday. Available scholarships include the Villa College Open Scholarship, Villa College/Villa International High School Scholarship, and the Villa College Alumni Scholarship.
In the near future, Villa College's atoll campuses, in collaboration with the island councils, will open applications for community engagement scholarships dedicated to studying on atoll campuses.
Villa College has reserved the scholarships for students of the January intake next year. The students applying for the scholarship should have secured a placement for the course they are applying for.
Further information about the scholarship scheme can be found at the QI Campus in Male', as well as the social media platforms and website of Villa College.