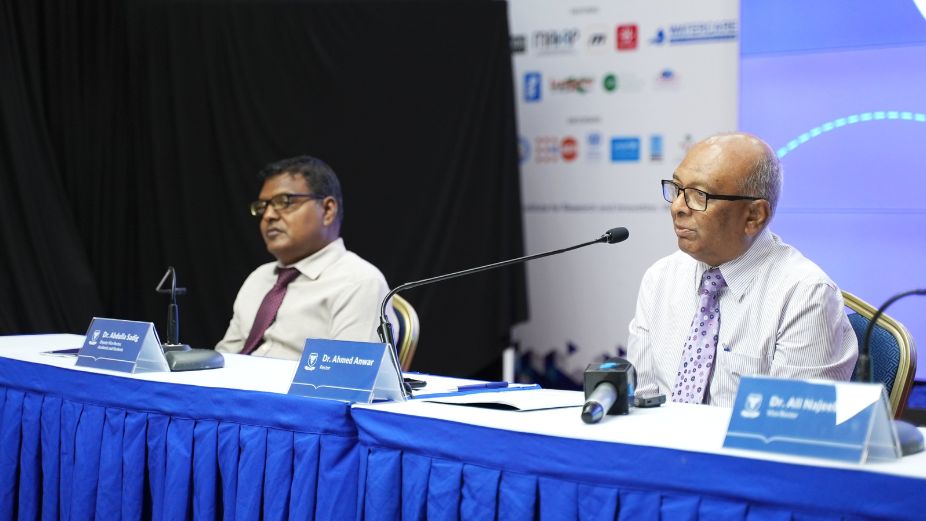 Villa College has announced the commencement of applications for its upcoming courses set to start in September.
The college is offering a wide range of disciplines, including Information Technology, Computer Science, Teaching (Islam, Quran, Drama, English, Secondary Business Subjects, Secondary Science Subjects), Education, Sharia, Law, Tourism and Hospitality, Business Management, Aviation Management, International Business, Economics, Accounting and Finance, Banking & Finance, Marketing, Human Resources, Engineering (Mechanical, Electrical, Mechatronics), Research, Nursing, Psychology, Public Health, Interior Architecture & Design, Health Services Manager, Project Management, Hospitality Management, Mass Communication, and Culinary Arts.
Villa College's engineering programs are validated by the University of Portsmouth in the UK. This validation allows students to complete the first three years of their degree at Villa College and transfer to the University of Portsmouth for the final year.
The intake for September includes a diverse selection of courses, ranging from Master's level programs to Diploma and Certificate level courses. Prospective students have the opportunity to choose from 20 Master's level courses, 9 Post Graduate Diploma and Post Graduate Certificate level courses, 41 Degree level courses, 29 Diploma level courses, 17 Foundation level courses, 17 Certificate 3 level courses, and 1 Certificate Level 2 course.
Among the programs offered are the Bachelor of Culinary Management, Bachelor of Mass Communications, Bachelor of International Hospitality Management, Master of International Hospitality Management, and Master of Communication from Taylors University in Malaysia. Taylors University is ranked as the top private university in Malaysia by QS rankings and is recognized among the top 1% globally. The hospitality programs at Taylors University are ranked 16th by QS rankings. Students enrolled in these programs have the flexibility to complete part of their studies at Villa College and the remainder in Malaysia if desired.
In addition, Villa College is providing admission to the ACCA Accelerate program and Oxford Brookes University's BSc (Hons) in Applied Accounting course for ACCA students. The college also offers Certified Accounting Technician (CAT) Levels 2, 1, and 3. Furthermore, courses from the Chartered Institute of Management Accountants (CIMA) at different levels are available at Villa College.
The September intake offers a mix of online and face-to-face courses. Private courses at Villa College, as well as Master's and undergraduate courses at the University of the West of England, are open until September 2023. These courses are designed to meet the standards set by professional bodies and industries, ensuring students receive comprehensive preparation for their future careers.
Apart from the main campus, Villa College will also offer courses at its Naifaru, Gan, Mahibadhoo, Hithadhoo, and Kulhudhuffushi campuses. The deadline for applications is Saturday, August 13, 2023, and courses are scheduled to commence in the final week of September.
To accommodate students' financial circumstances, Villa College has introduced a monthly instalment plan for fee payments. Additionally, the government has implemented a free tuition scheme for the first degree under Villa College's bachelor's degree programs, providing financial support to eligible students.
Applications are now open for Villa College's September courses. Interested individuals are encouraged to apply to secure a place and start their academic journey.