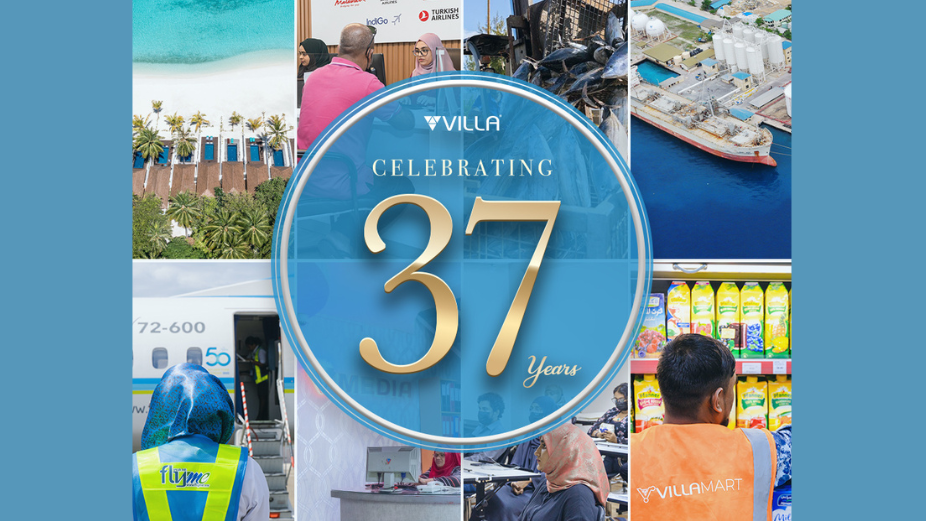 VILLA Group has recently celebrated its 37th anniversary, and it is an occasion to celebrate the company's remarkable journey. Qasim Ibrahim founded QIM Maafanu VILLA in 1977 as a sole proprietorship trading in rice, diesel, and kerosene. With an entrepreneurial spirit and a compelling vision, Qasim purchased a general cargo vessel in 1978, followed by a small oil tanker in 1980. He incorporated his shipping and trading interests under VILLA Shipping & Trading Pvt. Ltd. in 1986, which became the initial parent company of the expanding VILLA Group.
Today, VILLA Group operates under a holding company – VILLA Holdings Pvt Ltd – and has grown into a collection of 25 companies with diverse businesses, including tourism, aviation, manufacturing, fisheries, education, and media. The company owns and operates several resorts, an airline, an airport, a comprehensive trading enterprise, a fisheries complex with a state-of-the-art canning facility, a television, and cable network, and a premier private college.
One of the reasons for VILLA Group's success is the value the company places on its employees. VILLA Group has always recognized its employees as its greatest asset and created a corporate culture that values integrity, partnership, and innovation. The company fosters a family-like atmosphere where everyone feels respected, valued, and supported. The company provides its employees with the tools and resources they need to succeed, including training and development programs, flexible work hours, and other benefits and perks.
The long-serving employees of the company are a testament to the success of the company. The company is proud of its employees who have grown and developed their careers with VILLA Group. As the company celebrates its 37th anniversary, it recognizes that its employees are the backbone of its success and is committed to continuing to provide them with the opportunities they need to succeed.
As part of its corporate social responsibility (CSR), VILLA Group contributes to societal development and environmental sustainability through VILLA Foundation. The company's founder, Qasim Ibrahim, continues to steer VILLA Group as the Chairman, and his children now lead the company, headed by Ibrahim Siyad Qasim – a youthful business leader with a vision for excellence, quality, and innovation.