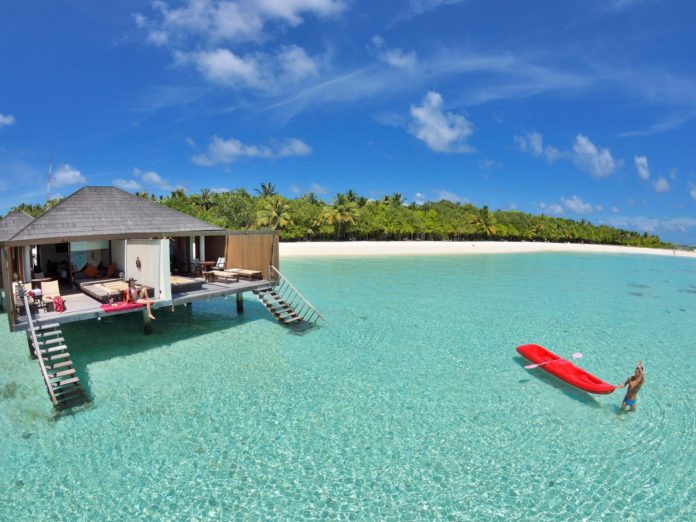 Villa Hotels & Resorts has signed as a Premium Exhibitor for the 2nd edition of International Travel Trade Show of Maldives (TTM).
Villa Hotels & Resorts was established mainly for the purpose of managing and marketing the resorts owned and operated by the Villa Group of Companies. Currently, Villa Group owns and manages five exclusive island resorts which are amongst the finest in the Maldives.
All Villa resorts are private, self-contained and offer services of the highest possible quality. Ranging from 3 – 5-star standard, these resorts have the widest choice of facilities in the Maldives. With more Maldives hotel rooms than any other company, Villa resorts range from the four-star, family-friendly Holiday Island Resort & Spa to the romantic five-star Haven, an exclusive, over-water enclave within Paradise Island Resort & Spa.
Maldives recorded 1.3 million + tourist arrivals in 2017 with a total of receipts around USD 2.5 billion+. With the rapid changes in global travel markets, Maldives continues to strengthen its foothold as one of the leading tourist destinations in the world. While tourism still remains the leading economic industry in the country by far, innovative new approaches to marketing are required to ensure the sector remains at the top.
Much like the first TTM, the 2nd edition of TTM aims to facilitate the tourism industry of Maldives to reach the ultimate target of 2 million tourists with over USD 3.5 billion in receipts by the end of 2020. More than 300 hoteliers, suppliers, related industries and travel industry professionals from Maldives and abroad are expected to visit TTM to network, negotiate and discover the latest industry opinion and trends in Maldives.
The first edition of TTM concluded successfully on July 13th, 2017 with business contracts worth over USD 1 billion discussed during the two-day travel trade show. More than 100 hoteliers held over 3,000 meetings with 150 agents and tour operators from across the globe.
The Second edition of TTM will take place from May 1-3, 2018. The inaugural Dive Expo, the newly rebranded Guesthouses Expo as well as the Supplier Expo have been added as components to the 2018 TTM.